England v Pakistan 2nd Test Betting: Selection muddle means visitors are still the value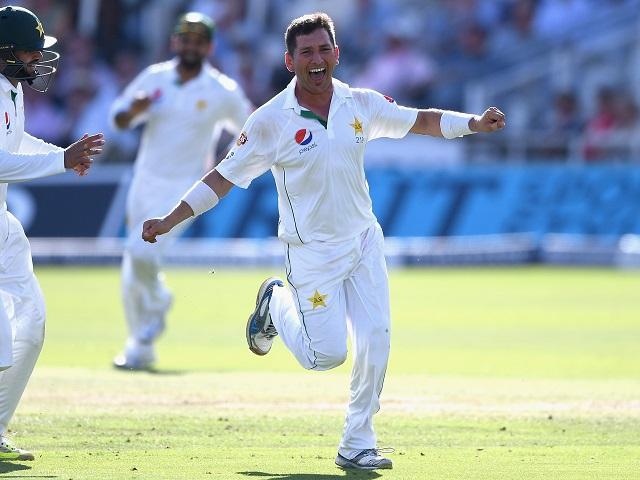 Yasir Shah could be celebrating again at Old Trafford
England are hot favourites to turn round the Test series at Old Trafford but Ralph Ellis, who correctly called the Lord's result, is worried about how the team is being picked...
There's an old saying about a camel being a horse designed by a committee. Having backed a few "camels" in my time I understand exactly what it means.

When you have half a dozen people looking for a solution, it requires compromise. When one passionately wants one thing, and another is equally determined to get something different, it often gets solved by choosing a third that neither of them wants.

And that pretty much gets us to what happened when England selected their team to play Pakistan in the first Test at Lord's. Trevor Bayliss and Alastair Cook wanted Ben Stokes or Jos Buttler to fill the batting vacancy, the three man selection committee gave them Gary Ballance instead.

The result was an unsettled side that got beaten in four days. But instead of learning and being decisive about what happens for the second Test that starts in Manchester on Thursday the people picking the team have compromised again.

Nobody has been dropped. Just Jimmy Anderson and Stokes - who should both have been on duty at Lord's - brought back plus Adil Rashid added to make a 14-man squad. It's hard to escape the feeling that confusion still reigns.

Having backed Pakistan to win at Lord's at the handsome price of [5.1], I'm amazed to find that England are still massive favourites at [2.0] to level the series by winning at Old Trafford. That can't be right.

For a start you can rule out the draw, currently priced at [3.8]. The Old Trafford wicket is expected to have its usual pace and bounce, as well as helping the spinners which is far better news for Pakistan's Yasir Shah than it is for either Rashid or Moeen Ali. The pace of the game these days is such that, with a decent weather forecast, Test matches hardly ever go the distance.

Bayliss has talked about playing both spinners, and Pakistan would be delighted with that. They will remember hitting 12 sixes off Rashid's bowling during the series in the UAE and will believe they can tuck into him again.

Of course the return of Anderson and Stokes to the bowling attack will be important. Leaving them out at Lord's when both were fit enough to play a County game at the same time was a stupid and arrogant decision.

But as Ed Hawkins so rightly points out today, the most important factor at Old Trafford will still be who wins the toss. So betting at this distance, it makes it a 50-50 call and therefore [4.1] for Pakistan is still fantastic value.

Who is in charge of picking the team for Friday? The truth is we don't know for sure. People are worried about the middle order of England's batting but the openers remain nothing to shout about - now seven Tests in 2016 with only three opening partnerships beyond 50.

England's players have muttered darkly about watching the way Pakistan celebrated their win, with the whole team doing press-ups. The gossip is that they feel inspired to take revenge. "They have woken the lion", is how Jonny Bairstow describes it this morning, but until we get the selection sorted it's tempting to think that this England Test team is still a bit more like a camel.