Hawk Eye - England v Pakistan: Stay solid and stick with Shafiq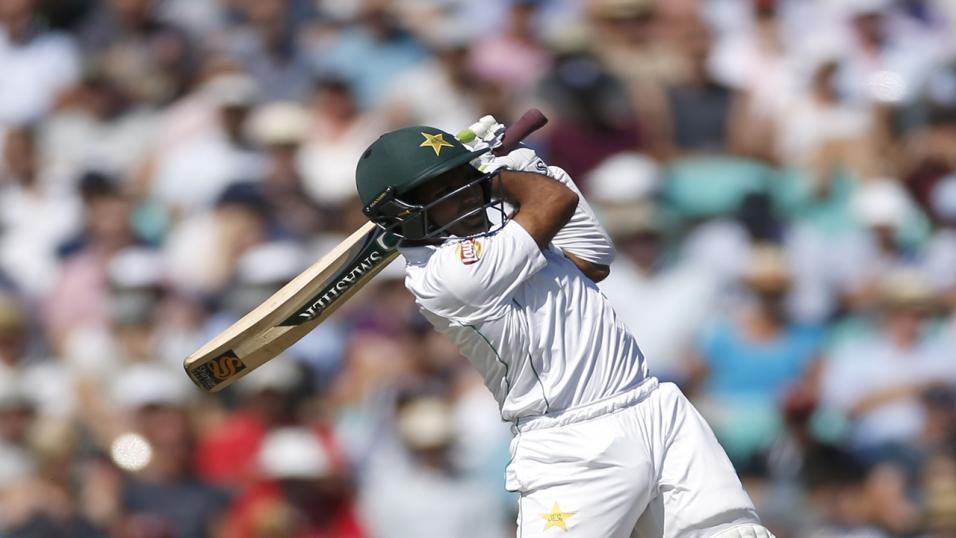 Shafiq is a great price
Ed Hawkins suggests bettors go back in on the Pakistani batter for top-runscorer honours in the second Test at Headingley from Friday...
"We are amazed to see that Shafiq hasn't been cut and we can't fathom why he isn't close behind market favourite Azhar Ali at 11/4"
Keep the faith
For the first Test at Lord's we put our faith in two Pakistan players - Asad Shafiq and Mohammad Abbas. They were instrumental in the tourists' nine-wicket victory.
Shafiq scored a first-innings half-century as he showed that he had the technique and temperament to cope with alien conditions. And Abbas, showing skill and control beyond his years, took eight wickets.
You would think, then, we would be rolling in profits. But we're not. That's because we picked the wrong markets for Shafiq and Abbas to shine in.
Shafiq was our selection for top Pakistan first-innings runscorer. Despite a 59, he was pipped by Babar Azam. Abbas took four first-innings wickets and our wager for top Pakistan first-innings bowler at 4/1 looked set to be a winner. But then Hasan Ali claimed the final wicket and we went to dead heat rules.
Betting is hard, eh? It is one thing unearthing the player who will do the business. It is another finding the right market for him to do the business in.
Hindsight is a wonderful thing but it's not much use to bettors. We would have been in clover had we simply backed Shafiq for a first dig fifty at 3/1.
This was an example of how circumspection can pay off. By taking the smaller odds and the smaller feat we would have had a winner. But going with that selection would also have been a cop-out. By the letter of the law we take wrong prices only and we had built a strong case for Shafiq being vastly overrated at 5/1.
The opposite was true with Abbas. The bet we should have had was top Pakistan series bowler. He looks certain to cop at the same odds with eight wickets in the bag. But, on this occasion, we were cautious. Sometimes you just can't win.
So what to do with the duo at Headingley? Well, Shafiq represents possibly even stronger value at the same price for honours in the first innings with Betfair Sportsbook, despite Babar being unavailable with a broken wrist.
We are amazed to see that he hasn't been cut and we can't fathom why he isn't close behind market favourite Azhar Ali at 11/4. We said this last week but Imam-ul-Haw, Fakhar Zaman, Saad Ali and Sami Ali should not be skinnier.
It is this skewed list which makes it almost impossible to ignore him for runscorer honours. The shortening of him in the fifty market is the final confirmation. He's into 21-10.
Abbas has been promoted to favourite status at 12/5 for top bowler. That is about right. It doesn't mean we switch to Mohammad Amir, though, at 3/1 because he should be bigger than that. Hasan Ali might be worth an interest at 4/1.
Broad the better bet
Michael Vaughan ventured that one of James Anderson or Stuart Broad should be dropped for this game to give England a wake-up call. A brave but possibly foolish move considering the pair's respective records at Headingley.
Although England struggle in Leeds to win matches (as we said in our full preview), these two are often in the wickets and their first-innings performances are under the microscope.
Anderson is 5/6 for over 2.5 wickets with Betfair Sportsbook. He is averaging 2.3 so it would hardly be called reckless if you went over. But Broad is the better bet.
The Nottinghamshire man has an average of 3.1 wickets per first innings at the ground. He is the same price for over 2.5.
As for top bowler, Anderson is favourite at 3/1 and Broad is 4/1. Broad has huge appeal here then particularly as Ben Stokes, a major doubt with a hamstring problem, is ahead of him in the betting at 7/2.
Hawk-Eye P-L
2018 - points p-l: -4.39 (34 points staked)
2017 - points p-l: +5.29 (26 points staked)
Discover the latest articles
Read past articles