England v New Zealand Second ODI: One England swallow doesn't make a summer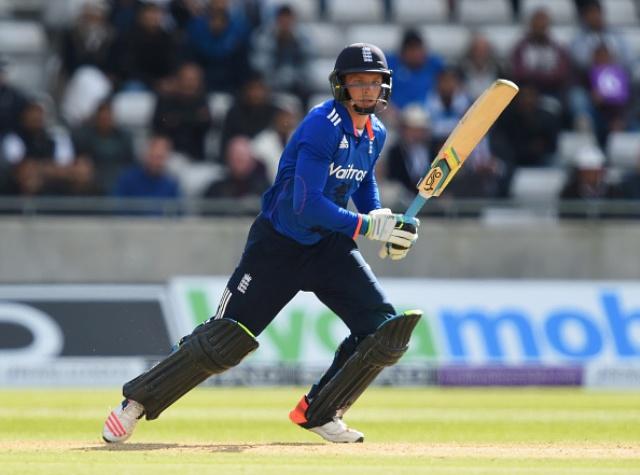 Buttler blitzed the Kiwis
Ed Hawkins urges punters to keep faith with the Kiwis at inflated odds at The Oval on Friday despite the hammering they suffered in Birmingham...
"England are ebullient and as we said that can carry a team a long way. It's not enough to carry us with them at the moment, however."

Recommended Bet
England v New Zealand
Start time: Tuesday, 13:00
TV: live on Sky Sports
England
England produced a remarkable performance in the first game at Edgbaston, breaking seven batting records and inflicting New Zealand's heaviest defeat for yonks.
Whether they can follow it up with another victory remains to be seen but there can be no doubt that the surge in confidence can take them to a new level.
The centuries by Joe Root and Jos Buttler were quick and brutal. These were not the sort of innings that Englishmen were supposed to be able to play, and this is understandable as no Englishman had really done it before.
Adil Rashid's fine performance with bat and ball is more than a hint that they have an effective spinning one-day all-rounder. Typically, though, there are calls for him to play in the Ashes.

New Zealand
As impressive as England were it is worth asking: what the hell happened to the Kiwis? They lost their discipline in the field, something which a New Zealand side hasn't done to such an extent for Lord knows how long.
At least Trent Boult, who took four cheap wickets, Kane Williamson and Ross Taylor can claim to have given it a go. The rest of their team-mates were woeful.
Matt Henry is likely to be the first casualty. His ten overs cost 73 runs and Tim Southee could return after being rested following his workload in the Tests. Corey Anderson is a possible replacement for Michael Santner if fit.

First-innings runs
The gut reaction to an ODI at The Oval - a wicket renowned for being flat, true and quick - is to expect big runs. But plenty would have lost pounds by falling into that trap in the last ten matches. Incredibly, the first-innings average is just 231. No side has passed 300 and there have been only three scores of 250 or more.
It is tempting to lay a big score therefore. What puts us off is the aggressive nature of the two batting sides. Of course there have been teams willing to hit hard here previously but it could be the time for a trend to be bucked.

Match Odds
In the light of England's 210-run victory there have been some major changes on the match odds market. New Zealand, who were no better than 1.645/8 for Birmingham, have now drifted to 1.834/5 with England 2.26/5.
This is probably because many have got carried away with the euphoria of England's stunning victory but is it right that the odds have changed so dramatically?
It is certainly a concern for New Zealand that they were so poor. There may also be legitimate concerns that the Kiwis are suffering a World Cup hangover. But it is also true that at one stage it looked as though they could restrict England to about 280.
England are ebullient and as we said that can carry a team a long way. It's not enough to carry us with them at the moment, however.
One swallow does not make a summer and just as we weren't convinced by the 'new era' which followed their first Test win, we once again need more consistent performances to consider them against a side who have proved time and time again they are more capable.
There is a bit of rain around in the evening which could mean the chasing side have their innings reduced in overs. That is often an advantage. It means that a stat of six sides from nine winning under lights when batting first is not as relevant.

Top England runscorer
Root, who has two 40s in his last two innings in ODI at The Oval, is 3.7511/4 and Buttler 7.06/1. Openers Alex Hales and Jason Roy, who both failed in game one, are 4.57/2 and 5.59/2 respectively. Roy is on his home ground.

Top New Zealand runscorer
Williamson and Taylor, who showed they were in good touch, are 4.3100/30 and 5.59/2. Brendon McCullum, who has batted four times across the formats at The Oval, has one fifty at an average of 24.

Recommended Bet
Back New Zealand at 1.834/5

Ed Hawkins P/L
2015: +£161.80
2014: +315.10
2013: +250.80
To £10 level stakes (unless otherwise stated), based only on available prices. Does not include back-to-lay in-running match advice or commission rate
Follow Ed on Twitter @cricketbetting
Discover the latest articles