Ed Hawkins: The five-day format is at crisis point - time to scrap the toss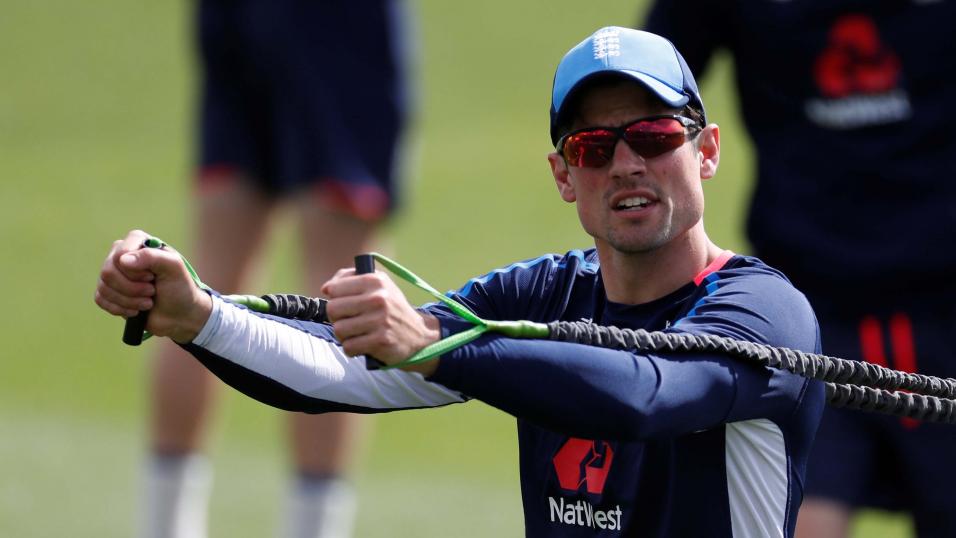 Cook has called time as Tests become anything but
Ed Hawkins bemoans the state of Test cricket and envisages a future of chaos and incompetence from teams in the longer format unless something is done...
"Finishes have been tight but this series has been watchable in the same way that videos are on Twitter of people doing something stupid with a naked flame."
England have an unassailable 3-1 lead over India with one match to play and the English are feeling very pleased with themselves. Joe Root, the captain, said he couldn't be "more proud" after a comfortable victory in Southampton.
Root spoke of his vision for the national side, hinting strongly that this was a step towards becoming the strongest force in the world game. "It's a really exciting time for me and this team," he said. "We've got some guys that are very realistic about where we currently are and where we could get to."
Presumably Root meant not relying on seam and swing to win them almost every game. Or for their batsmen - when they find some - to have the technique to cope with deviation themselves. And, a real improvement this, not needing to bat first to win a game.
Of course, what else is Root expected to say? Only a fool would not take the opportunity to big up his players, and therefore his leadership, in a cut-throat, high pressure industry. And it's not as if Root is the first England captain to have found that these are perennial problems.
In the last ten years, England's win-loss ratio batting first versus second at home is 4.8 and 1.3 respectively. It suggests that it doesn't actually matter who the skipper is, whether they have a world-class all-rounder or run machines at no. 3, 4 and 5. These endless debates are irrelevant.
The real progress Root and England make will be judged on what they do abroad. Mind you, they can't get any worse. It's one win against the established nations since January 2016.
What happened to the Test?
It is perhaps harsh to pick on England. Their foibles have been dissected endlessly in this corner. Indeed, there is a far greater issue which is being exposed here: the viability of Test cricket.
And to that end it has been immensely disappointing, not to mention damaging for the format, to watch India, the No 1-rated team in the world, to fail to buck the trend for touring teams to get thrashed and mashed in Tests.
The stereotypes have never been more solid. England swing it. The visitors crumble. In that regard we learnt absolutely nothing. Apart from learning everything. And that, surely, is that it is time to do away with the coin toss in Tests.
Uncompetitive series after uncompetitive series goes by without anything being done. And it's not just in England. The stereotypes hold wherever you are on the planet. This is a worldwide problem. In July, Sri Lanka beat South Africa by 278 runs and 199 runs in two Tests. What is the point?
This year there have been six victories for away sides in 29 Tests (we discount the Ireland versus Pakistan mismatch). Crude, maybe, but that means that we're dealing with 5.04/1 odds for a tourer. There have been only four draws in that sequence, which means, depressingly, that the home team should be 1.51/2. Jeez.
Are we talking through our pocket? Damn straight. India were our pick for the series. Why? Because value is an obsession and England, with their myriad of problems, were a stinker of a price. It seems, though, as the rules and regs on what is value and what isn't are going to have to be re-written.
A team which has no opening batsmen to speak of, a revolving-door policy at No 5 and a one-trick pony bowling attack is the bet at odds-on is it? Oh terrific.
For the final Test of the series, England have been chalked up at 1.834/5.
What might they shrink to if they win the toss and bat first at The Oval? If it's as skinny as 1.68/13 on the evidence of those numbers and the results in this damp squib of a series then it's value. However, few are wagering at such prohibitive odds. It's not what the game is about for the majority.
A flea in the ear, too, for anyone who dares suggest this series has been entertaining or, swallow hard, thrilling. Finishes have been tight but it has been watchable in the same way that videos are on Twitter of people doing something stupid with a naked flame.
Incompetence rules
Both sides have been utter calamities with bat in hand. For most of the time, English or India, they have either held the blade as if it is set alight by said naked flame or they have poked with it at a ball alight with said naked flame. This is not the essence of Test cricket.
The erosion of technique and discipline in the five-day format is at crisis point. Exhibit A: Keaton Jennings. We're not even going to mention his first-innings dismissal at the Ageas Bowl. How does a guy with boulders for feet and straw arms make it to the highest level?
India are as culpable. KL Rahul, always will be we suspect, a box office limited-overs player. But he's not a man for a darting seamer in England. Selectors are fooled by the thrash and bash format of Twenty20. In time, 20-over cricket and Test cricket will come closer and closer together.
Tests will be won and lost in three days. The draw will become obsolete. No team will have the physical or mental capacity to score more than 230 in the fourth innings. Oh, and the loser will be the one who has to bowl first.
When Alastair Cook retired and said "there's nothing left in the tank", he might not have only been referring to his energy levels.
Discover the latest articles
Read past articles