Hawk Eye - England v India 1st Test: Jimmy swings it for edge seekers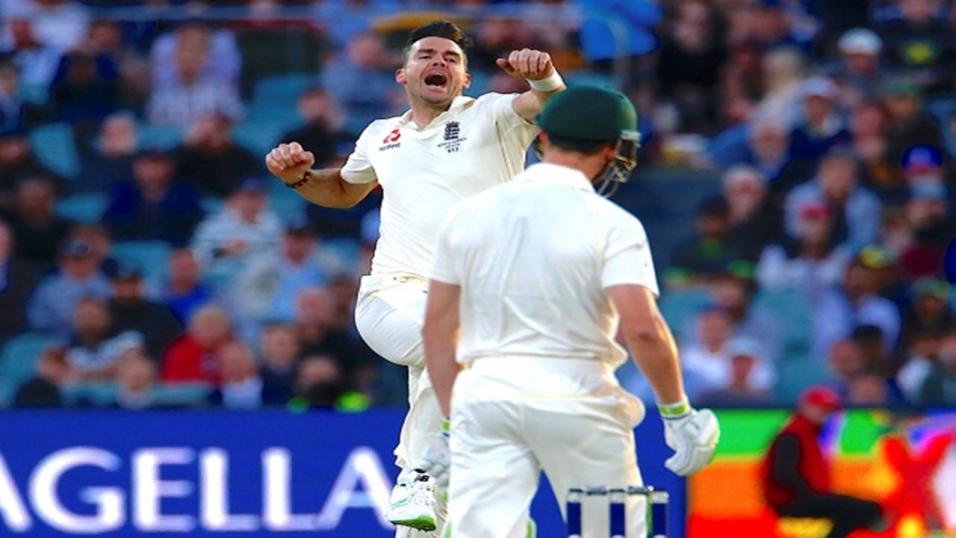 Anderson has a good record at Edgbaston
Ed Hawkins returns with his calculator to try to uncover genuine market value for game one in Birmingham
"Such are the homely conditions that Rashid could be left out. That ditches the 3/1 joint-second favourite from the market"
Spin threat reduced
After all the hype about a heatwave assisting India's spin bowling geniuses and the panic selection of Adil Rashid as a bid to counter them, it would be a very English riposte indeed for seam and swing to see off the away team's challenge at Edgbaston from Wednesday.
India would not be the first touring team to be razed there by James Anderson and Stuart Broad. And they certainly wouldn't be the last. As we said in our pitch report in the first Test preview, the pitch has been soaked in an effort to make it as English as possible. Hell, they have even strewn the outfield with seaweed in a bid to retain moisture.
So there will not be a huge amount of surprise if game one is characterised by Indian off-stumps cartwheeling back to where the old pavilion once stood. Although we rate India as value in our preview, it would be naïve to reckon that Anderson and Broad do not pose a significant challenge.
The pitch report is great news for punters because it gives them an opportunity to have a crack at England's top first-innings bowler market. With the threat of spin reduced, they should feel confident that it is a straight shootout between Anderson and Broad. Nod to new boy Jamie Porter.
It could spin later as the pitch wears, of course, but that is totally irrelevant for a market which, frankly, is tough for a spinner to make headway on unless a Test is staged in Asia. Indeed, Edgbaston has been dominated by pacers of late.
Despatches from Birmingham have compared the strip to the 2015 Ashes and 2016 Pakistan Test pitches when England pacers claimed 37 of 40 wickets to fall.
Such are the homely conditions that Rashid could be left out. That ditches the 3/1 joint-second favourite from the market. Anderson is at the head of affairs at 11/4 with Broad next best.
So who should we be betting? Anderson or Broad? Anderson won this market last year with three wickets to Broad's two against West Indies.
This is a consistent trend for Anderson to outbowl Broad at the ground. He has averaged 2.7 wickets per first dig compared to Broad's 2.5. The Burnley man also boats a better strike rate in the first innings, 41.2 to Broad's 42.
Good news. Now for the million-dollar question. Is Anderson value? We can only bet him if, over a significant study period, Betfair Sportsbook have priced him out of line with his probability of copping.
We rate Anderson as a 9/4 chance over his career. Relief. Even better news is that Broad is too short. He is actually more like a 16/5 chance.
Wait on Kohli
Virat Kohli averaged only 14 when he toured England in 2014. Instead it was Murali Vijay who shone. The opener scored 402 runs with one ton and two fifties. Poor old Kohli, who was tormented by James Anderson, managed only 134 runs.
Kohli, although a batting God, faces a real test this summer. Even greats like Kumar Sangakkara took more than two tours to nail rungetting in England.
Unfortunately, we can't take on Kohli with Vijay for top India bat in the first dig even if we'd like to. That's because Vijay should be a couple of ticks bigger. Not that Kohli is the right price, either. He's a smidgen too short.
But there might be an interest in Vijay on the 'to score a fifty' market. He is about a 16/5 chance on his career numbers, which isn't a million miles from Sportsbook's 9/5. It's just a question of whether Vijay's course form makes up the gap.
Hawk-Eye P-L
2018 - points p-l: +1.32 (51 points staked)
2017 - points p-l: +5.29 (26 points staked)
(1pt level stakes)