Hawk Eye - England v Australia 1st ODI: There will be runs but at what price?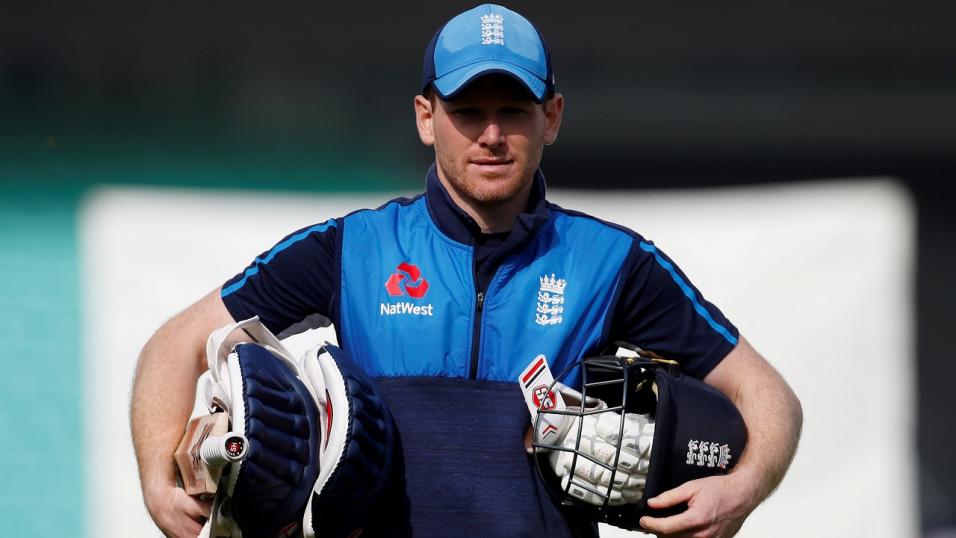 Morgan's England are dangerous with the bat
Ed Hawkins analyses the overs and unders market in a head-scratching contest at The Oval on Wednesday...
"It's all very well and good reckoning that runs are going to be scored but if the odds are not right then we can't play"
Considering England's on-field implosion against Scotland, when they conceded 371, and Australia being shorn of their first-choice pace attack, it is reasonable to expect big runs on a good wicket for game one south of the river.
Betfair Sportsbook agree. They are as short as 11/10, for example, about a century being scored in the first innings.
We are not in disagreement. The characteristics of the teams suggest a glut. England are ranked as the No 1 side in the world because of what they can do with a blade rather than a ball. They are extremely dangerous chasers thanks to Eoin Morgan's confident approach and no side has scored at a higher rate than them since the last World Cup.
They have also had a tendency to be reckless in the field, though. And we discussed their inability to keep things tight in our match preview.
Australia are not as extreme as England and even though they are without Steve Smith and David Warner, their two best ODI batsmen, they should feel confident of posting a challenging score or going after something in the region of 320.
The problem we have as bettors, however, is how best to use this analysis. It's all very well and good reckoning that runs are going to be scored but if the odds are not right then we can't play. That first-innings ton quote is an example of that. There have been only six first-innings centuries in the last ten years (25 matches) at The Oval. If we were in the business of tipping 4/6 shots we'd have to advise.
Short-term or long-term study?
This column is a slave to the numbers so, rather perversely, we find ourselves in the situation of betting against runs . As is their prerogative, Sportsbook seems to have taken a view that the majority of gamblers are going to be betting overs on the fours and sixes market for the very same reasons highlighted above.
The results are odds which we are going to have to expose as being out of kilter with recent records.
Let's look at England first. Sportsbook go 6.5 over/under sixes at 5/6. For fours they go 25.5 over 4/6 and under 11/10.
Both markets are there to be shorted. England average 5.7 sixes per match in the last three years (an important filter because this is the period when they revolutionised their way of playing). They average 24.3 fours per match over the same period. In the last 12 months those numbers are 6.1 and 22.2.
Australia are 4/6 and 11/10 over/under sixes at 5.5 and for fours over/under 8/11 and evens at 24.5. In the last three years they average 4.4 sixes per match and 21.5 fours. In the last 12 months it's 5.1 sixes and 20.4 fours.
There is, of course, an issue with these stats. They do not take in account Messrs Smith and Warner, who would have been responsible for a fair chunk of those boundaries. Take them out (over the last five years) and Australia are averaging six sixes per game and 22.5 fours.
The overall boundary markets are there to be taken on too for unders bettors. The average number of fours at The Oval in the last ten years is 43.7 and sixes are coming in at 7. Total match fours are available at under 50.5 at 5/6 and sixes at 11.5.
The latter is a big hike from the average. Indeed, more than 11.5 sixes have been hit at the venue four times in those 25 matches. Fours are way down, too. Going under would have won 20 times. In the last three years, however, it's closer to fifty-fifty on both fours and sixes.
So we find ourselves in a familiar situation. Long-term it's under all the way. Short-term - on the ground stats at least - a case could be made for going over.
Hawk-Eye P-L
2018 - points p-l: -4.76 (34 points staked)
2017 - points p-l: +5.29 (26 points staked)
Discover the latest articles
Read past articles