Ed Hawkins: Enjoy Archer while he lasts...because he won't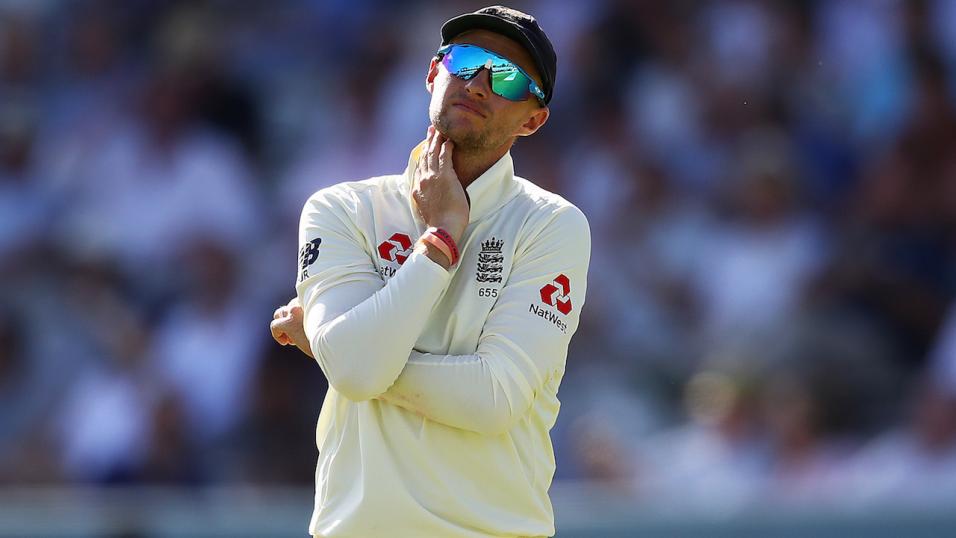 Test captain Joe Root must resist asking Jofra Archer to bowl too much
Our cricket correspondent urges England and captain Joe Root to rest their new pace spearhead at every opportunity...
"Cork was an overnight superstar. He bowled with verve and movement. He batted with panache. He was, ubiquitously, the new Botham"
When Cork went 'pop'
It might have been Cape Town airport. Or Jo'burg. Can't remember which. But I remember the pallid, drawn face. The thousand-yard stare. A man dragging his exhausted husk through departures, arrivals or whatever. On to the next treadmill. The face, the body belonged to Dominic Cork. It was January 1996. Cork had the look of a man who did not know where he was either.
I've never forgotten that sight. It perfectly, forlornly, illustrated the gruelling life of an international fast bowler. A painful, draining and solitary existence. The recall was sharper, however, than it has been for some time when I watched Jofra Archer run in against Australia at Lord's. What a debut. The like of which we have never seen? Cork might disagree.
In June the previous year before that ghost-like appearance, Cork had made his Test bow at Lord's. The sort of debut that makes you wonder what the fuss is all about with England's new hero. Cork took seven second-innings wickets to raze West Indies, who were chasing 296 for victory. A West Indies which had, every time they had met since 1969, squeezed England in a vice. They were turning the screw again at 1-0 up in a six-match series. A West Indies which boasted batting deities Brian Charles Lara, Carl Hooper, Richie Richardson. England tried Jason Gallian and Alan Wells.
West Indies had been cruising at 124 for two. Then Cork came on. He won the man of the match award, the best figures of an England debutant and the fifth best of any country. Cork was 23. Jofra Archer, gurgling in his crib in Barbados, was 12-weeks-old.
Cork was an overnight superstar. He bowled with verve and movement. He batted with panache. He was, ubiquitously, the new Botham. Finally, England had a player who could stand up to their tormentors in chief. And by Jove England gave him every opportunity do so.
The series was drawn. Cork was the man of the match at Old Trafford. He took 26 wickets in the series, 10 more than Angus Fraser his nearest compatriot. Next up was the Texaco Trophy. Cork, who had been finding his feet in limited-overs, was made the spearhead of England's attack. And why not? He could do it all.
For the next eight months, whenever England needed a wicket - whether it was a Test match, ODI, warm-up or a warm down - the ball was thrown to Cork. He had started that tour of South Africa with vim and vigour, taking nine wickets in the famous drawn Test in Johanesburg when Mike Atherton and Jack Russell batted for infinity. By the end of it, it is arguable that Cork's career had been bowled into the ground. Gone was the ferocious will, sapped was his pace, his artistry and finesse reduced to that of a hod carrier . An action which had whirred, careened like a buffeted windmill.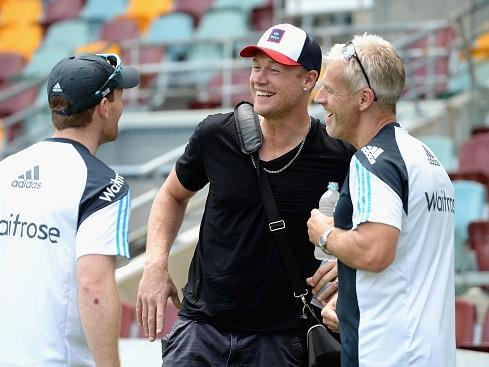 Warning from history
Cork topped the averages in the Test series with 19 wickets. He bowled more overs (189) than any other. In six ODI he sent down 58 more. His total haul for the trip was 322 overs in 16 matches, 34 more than Richard Illingworth and an astonishing 138 more than Darren Gough who played one fewer match. From the debut at Lord's to the end of the South Africa tour he bowled more overs than any international on the planet. A whopping 373 in 10 matches.
You can see where this is going. Cork is Archer's warning from history. And England's. Over work at your peril otherwise the 96-97mph howitzers at Headquarters on that Sunday afternoon will be the stuff of weary what ifs and never-will-bes.
One game in to his Test career and the trap is open. Joe Root asked too much of Archer on the final day, squeezing 'just one more' time and time again. For a man who had suffered an agonising side strain only a few weeks ago and with Tests back-to-back, the England captain had succumbed to temptation too often not to fear for Archer's future. He bowled 44 overs. Only Nathan Lyon in the match bowled more - one.
Through whatever media one was following the denouement of that Test, the tone was of surprise when Archer came back for his 12th in the fourth innings. He ended up bowling 15. He goes again at Headingley. Root must resist that urge to ask Archer to come back when, inevitably, England need to get someone out or knock someone over. And they must resist it for the rest of his career.
In truth, it is not solely an England problem (West Indies' Shannon Gabriel has been worked hard after a breakthrough season to his detriment) although Andrew Flintoff bridges the years between Cork and Archer. Michael Vaughan, when discussing Archer and the desire to chuck him the ball when under pressure, admitted it was all too easy to ask Freddie for just that bit extra of effort. Flintoff, who actually bowled himself to oblivion on that Ashes whitewash tour, was not a man to say no even when he was asking the question. Archer is the same it would seem.
Pace will burn out
And just like Flintoff and Cork, Archer will, inevitably, break down unless he is managed properly. The run-in may be easy on the eye and the action smooth, but underneath there is friction and straining and stiffening. A pull, a pop, a prang is only a matter of time.
Unlike Cork, Archer is likely to have to be a go-to man across three formats. After the Ashes England have a hectic winter. There are five T20s and two Tests in New Zealand from October. Then they are in South Africa from late December to early February for four Tests, three ODI and three T20.
If England are smart, Archer won't go to New Zealand. If they are really smart he will play only the Tests in South Africa. What benefit is there to playing him in the ODI? England are already world champions and there is nothing new to learn, or gain, from testing Archer's skill and temperament. Likewise the T20s with the world championship in that format not starting until October. Franchise obligations in the Big Bash and Indian Premier League are also out of the question.
Summer of 2020 should be another exercise in unleashing Archer only when necessary: three Tests versus West Indies; three T20s and 3 ODI v Australia; three Tests and three T20s v Pakistan; three ODIs v Ireland. In Cork's day he would probably play the lot, bar the Ireland matches.
What if England are dumb? Then they should enjoy Archer's blistering, fear-inducing pace while it lasts. Because it won't. He'll just be another haunted, exhausted shell, ravaged by too many overs and injury and pressure, shuffling through another bloody airport terminal.