World Cup Betting: Are favourites England the real deal?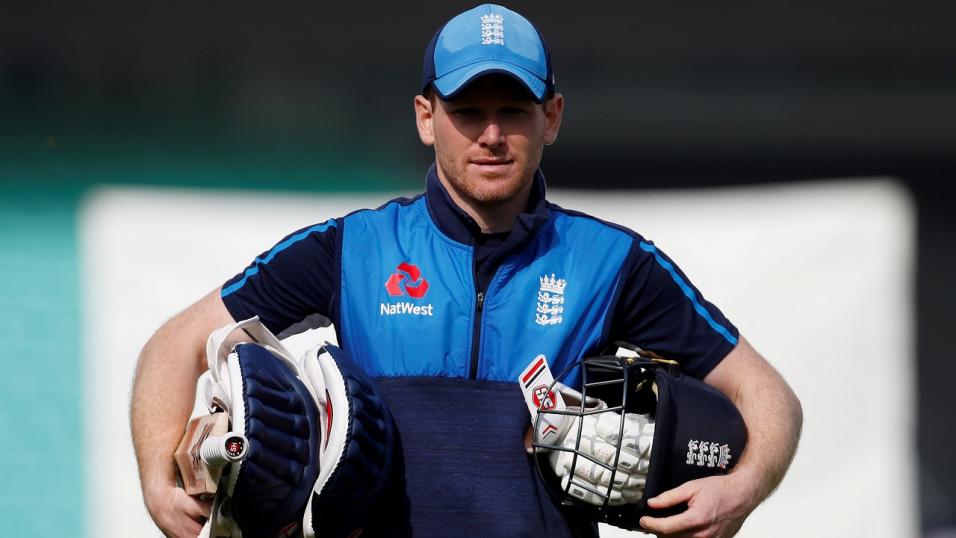 Morgan is 'over-ambitious'
In the wake of their series win in New Zealand Ed Hawkins analyses the all-conquering ODI side but are they reliable enough to win the biggest prize?
"The collapses keep happening in tricky batting conditions. These implosions are caused by over-ambition and stupidity"

England have come a long way since the last time their ODI cricketers packed their bags and flew out of New Zealand. It was 2015. They had suffered a humiliating defeat at the hands of Sri Lanka in the World Cup in Wellington.
It was a defeat which was perhaps harder to take than the 111-run beating by Australia in Melbourne in their first game in the tournament. And the eight-wicket shellacking by New Zealand in their second outing.
That was because they just weren't competitive in those matches. Against Sri Lanka they batted first and were feeling pretty snug in the driving seat. In posting 309 they had answered critics who claimed they were incapable of batting with the freedom and aggression to post challenging totals.
But then they bowled. And consistently, ferociously, the ball flew to all parts. But barely a bead of sweat appeared on the brows of Lahiru Thirimanne and Kumar Sangakkara, who both made centuries. Sri Lanka won by nine wickets with 16 balls to spare.
England, minus confidence and a plan, would lose to Bangladesh in their next match - in Adelaide - and their World Cup was over. The embarrassment and recriminations would last longer. To ensure that they did not suffer in such a way again, the introspection began in earnest. How could a country, with an appalling record in World Cups, change their fortunes?
Three years later England's ODI squad are packing their bags again following a thrilling series win against New Zealand. No-one is in any doubt that the time spent asking difficult questions of themselves, their approach and tactics has not paid off.
Indeed, had you been told then that an England team which included the same captain as that disastrous World Cup show, plus five others, would return in such a short space of time and claim their sixth-straight series win, you would suggest your conversation partner was unhinged.
From also-rans to World Cup jollies
What the reaction to being told that the same England team would be favourites to win the next World Cup might be unprintable. It is some turnaround. England are 4.1 for glory next summer at home, a sizeable chunk in front of India at 5.04/1 and Australia at 5.79/2.
Given where they have come from it seems harsh to criticise England, particularly as the revamp was working by the very next summer - against New Zealand no less. But this is the fate of the favourites. Their strengths and weaknesses are pored over. They are scrutinised like an art expert when he is handed a long-lost masterpiece to conclude whether it is a fake or not. So, are England fake or are they the real deal? Or to put it another way, should they be as short in the betting?
It is hard to argue that they should be. This is because their greatest strength is also their greatest weakness. Eoin Morgan, the skipper, is obsessed with an attacking mindset, particularly with the bat. He has said he doesn't care if England fail to bat out the full 50 overs, something would be sacrilege. "I'm a big fan of over-ambition", Morgan has said.
This means that England are capable of posting 400. Since regeneration they have managed it twice. They have also busted 330 or more six times. No other team in the world betters their strike rate of 98, no other team has scored more than their 21 centuries and no other team has hit as many sixes. They have also chased 300 or more five times out of seven.
But England are attacking and "over-ambitious" to the point of recklessness. And for England to be considered a good bet at such skinny odds they must surely have to soothe their temperament. Morgan's chutzpah is admirable but it is troubling that it was born from the dark days of 2015 when his England team were the very antonym of ambition. Over-ambition could also read over-compensate.
Curb the enthusiasm
England often come unstuck with the bat, you see. It happened in Wellington. To their credit they pulled it back in the field to win. It happened in Dunedin when another 400 total was on the cards, only for their players to keep thrusting. They lost eight for 46. Everyone was over-ambitious. Had someone just been 'ambitious', England could have made another 20-30 runs and won the series with a game to spare.
That inability to curb enthusiasm is a major worry. World Cup winners have, historically, not had that problem, particularly the last two editions - a powerful Australia and the machine that was India before them. Crucially, these teams were adaptable.
England, as yet, could not be described like that. They go hard whatever the conditions. This explained their desperately disappointing exit from the Champions Trophy at home last summer. This was a tournament they were also short jollies for.
The collapses keep happening in tricky batting conditions. In 2017 against South Africa at Lord's they were 20 for six when they tried to blaze away with the ball nipping and tucking. In Adelaide in January they were eight for five against Australia. These implosions are caused by over-ambition and stupidity.
At the odds, the problem with England is that they are always a bit of cloud cover, or a patch of grass or hint of moisture in the pitch from a stinker. In a World Cup, particularly in England, that just doesn't wash. It is ironic that English conditions are the one of the types they feel less at home with. They cannot expect to have conditions their own way every time they cross the white line. The Pakistan defeat was a fine example of that.
Next summer England could come across a pitch or conditions in the group stage which puts them under pressure. They could get the stinker out of the way early. Or it could come from the quarter-finals onward.
Alternatively by the time the tournament comes around England might have scaled back their ambition. The exclusion of Alex Hales for Jonny Bairstow might be the beginning. It's a pretty easy lesson to learn. After all, they've conquered much tougher ones in equally short a time.
Ed Hawkins P-L
2018: +14.09
2017: +12pts
2016: +18.1pts
2015: +38pts
2014: +31.5pts
2013: +25pts
Based only on available prices. Does not include back-to-lay in-running match advice or commission rate. Figures 2013-2016 on 1pt level stakes. New points system (0.5pt-5) introduced for 2017. Includes Hawk-Eye stats column p-l
Discover the latest articles
Read past articles