Cricket Betting: England need KP like KP needs England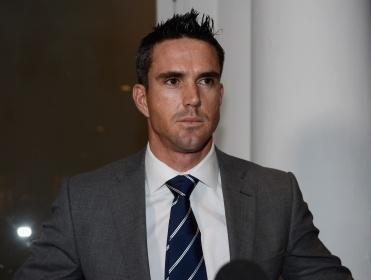 England's best batsman? Yes
Kevin Pietersen and the ECB look set to kiss and make up. With such a shortage of English batting talent available for the trip to India, Ralph Ellis thinks that's inevitable.
It turns out, after all, that Kevin Pietersen is a smashing bloke. Brilliant feller, just the sort you want in the dressing room, bundle of fun, big team man. One of the England cricketers has probably even sent him a text to say so.
KP arrived in London yesterday to start a round of meetings with Andy Flower and new captain Alastair Cook, and it's amazing how quickly the process of rewriting history has begun. Even Graeme Swann and James Anderson, who had used their columns to have as much a dig at Pietersen as the ECB censors would allow them, are both saying: "It's time to draw a line under it". One newspaper this morning even suggests his return would be met by celebrations in the England dressing room.
Certainly Betfair users consider KP's return to the fold in time to catch the flight with the rest of the squad to India for a tough series is a done deal. In a special market he is priced between just 1.061/18 and 1.558/15 to play in the first Test.
It has suddenly dawned on Flower that the alternative to sorting out the whole KP mess was to go to India with only three experienced Test batsmen. That's not the best way forward when your whole strategy for three years has been to have six batters and four bowlers in the side and try to win every match through pressure created by the weight of runs.
Flower has found himself paying a price for the consistent team selection that helped take the country to number one in the world rankings during the Andrew Strauss era. For a few years the battling line-up was so settled that nobody else has got a look-in. But first Paul Collingwood retired, then Strauss, and with no Pietersen have a look at what's left. Eoin Morgan has yet to transfer his one-day genius consistently to the five-day form of the game. After that, well Nick Compton, Joe Root and Jonny Bairstow are all full of potential but do you really want to test that for all three of them in the same team, at the same time? And nobody is losing any sleep over Ravi Bopara not getting picked.
England have come to their senses and realised how much they need Pietersen, and we can only hope that KP has also come to his senses and realised how much he needs England. It must have hurt him to have been sitting in a commentary box watching the miserable attempt to retain the Twenty20 World Cup rather than playing in it.
Whether any of that helps England win a series against an Indian side smarting for revenge at losing their number one status when they were over here in 2011 is a different matter. Matt Prior topped the averages in Pakistan last winter, and KP himself weighed in with just 67 runs in six visits to the crease. India are currently 1.558/15 to win the series, and 2.285/4 to win the first Test in the Sardar Patel Stadium in Ahmedabad on November 15.
One way or another it promises to be a tough trip. Just as well everybody is such good friends again.

Discover the latest articles