Bangladesh v England Test Series Betting: Tourists' class to tell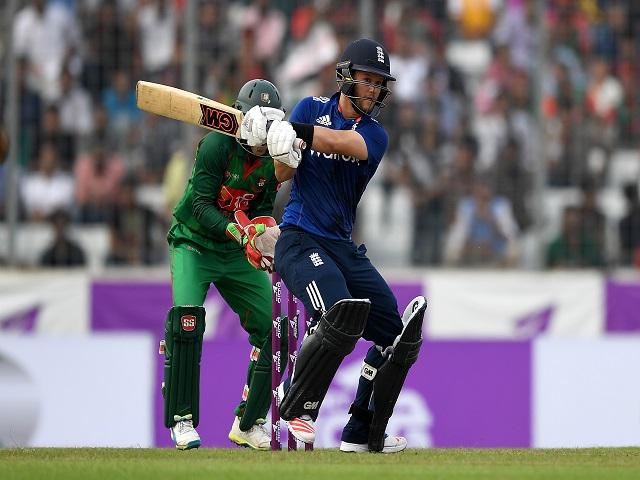 Duckett impressed in the ODI series
Ed Hawkins previews the two-Test series which starts on Thursday, and predicts a tough time for the home team after missing out on a ODI scalp...
"Attritional cricket rather suits Cook. He likes to build pressure on a team, grind them down and then wait for errors"
England's rise as a one-day powerhouse has continued. The beating of Bangladesh is not the sort of result one should ordinarily get too excited about - the tourists after all, were skinny indeed - but this was another rung on the ladder to the top.

Before that series we wrote that it would be their most significant challenge of this resurgent group since the nadir of the World Cup performance. In conditions where England have historically struggled and without their captain, best batsman and established opener, they were there to be taken on.

And yet they passed the test. One which India, Pakistan and South Africa had all failed recently. Bangladesh, as they showed in a tight, tense and thrilling contest, are force on their home soil these days.

If the 2-1 success merely reinforces England as a force in the format, what does it mean for the Test series which starts on Thursday?

It is, after all, a different ball game played by changed personnel. The red ball will behave entirely differently to white, there are no fielding restrictions while, in England's case, Alastair Cook will arrive to take over from Jos Buttler as the first of eight 'new' players.

It is usually useful to reinforce the point that an ODI contest has little or no bearing on a Test series. But in this example it is hard not to believe that England will take huge confidence while Bangladesh could be ruing a missed scalp.

Surely if England were vulnerable to the sluggish surfaces and army of spinners, then Bangladesh would have been able to make it pay. Over a potential ten days of Test cricket, quality will ordinarily rise to the top.

That means whereas in ODI there isn't the time for that to happen - or conditions remain the same over 100 overs - the better teams eventually find a way. Or to put it another way, they have time to panic or get a little frenetic. In ODI if a spinner puts a squeeze on, only clear heads can keep a team afloat.

Cook, who has just arrived after the birth of a daughter, is under no illusions to how tough the series will be. His summary makes for useful reading.

"You are testing yourself in conditions that are very alien to English players," he said. "You don't often get the flurry of wickets you do in England or Australia, or the flurry or runs where you can change a session quickly.

"You can lose a lot of wickets quickly towards the end of the game, but the first three or four days of cricket is hard and normally quite even."

He is, of course, spot on. Those alien conditions do not hold as much fear with the ODI series in the bag. It's a blueprint of sorts. As is the series win in India under Cook's captaincy.

In fact, attritional cricket rather suits Cook. He likes to build pressure on a team, grind them down and then wait for errors. For Cook, think Jose Mourinho when he takes a team to the Bernabeu or, just this week, Anfield.

The key is to translate this into a winner. There is no fun playing the series odds. England are 1.42/5, Bangladesh 7.06/1 and the draw 3.259/4. So the correct score market gives us the best opportunity.

History provides us with a few pointers. Bangladesh have shown they are capable of holding their own against top eight sides - although they have no Test match wins in 44 attempts at home - with draws against South Africa (two Tests), India (one) and New Zealand in their last five as hosts. In between they have lost 1-0 to Sri Lanka (two) and Pakistan (two).

It should be said they managed to draw against the Proteas thanks to poor weather. It should also be said that they might have broken their duck in one of those affairs as they had a healthy first-innings lead.

Still, Bangladesh's lack of success is stark. They are a competitive ODI team but in Tests they just don't play enough. Their last Test against a Top Eight team was South Africa in July last year.

The series correct score is immature at the moment but it is reasonable to expect a 1-0 win for England to be available from 2.757/4 to 3.02/1. 2-0 should come in at around 2.35/4 to 2.56/4.

The former appeals most not only because of the bigger price but the suspicion that the Chittagong wicket (venue for the first Test) might be too bland for a result. The last three Tests there have been stalemates.

Ben Duckett, who impressed in the ODI series, is expected to bat at No 4 with Gary Ballance missing out. Haseeb Hameed is the latest to audition as Cook's opening partner.

Bangladesh are without Mustafizur Rahman, Mashrafe Mortaza and Taskin Ahmed, their three quickest bowlers. The hosts are unsure of what attack to go with, a symptom of having played only once in 14 months. Bangladesh might find conditions alien, too.

***

Cricket writer James Buttler picks out the key players to watch on each team
Ed Hawkins P-L
2016: +177.82
2015: +£380.50
2014: +315.10
2013: +250.80
To £10 level stakes (unless otherwise stated), based only on available prices. Does not include back-to-lay in-running match advice or commission rate.
*Follow Ed on Twitter @cricketbetting
Discover the latest articles