The Ashes 2017-18: Five key areas for England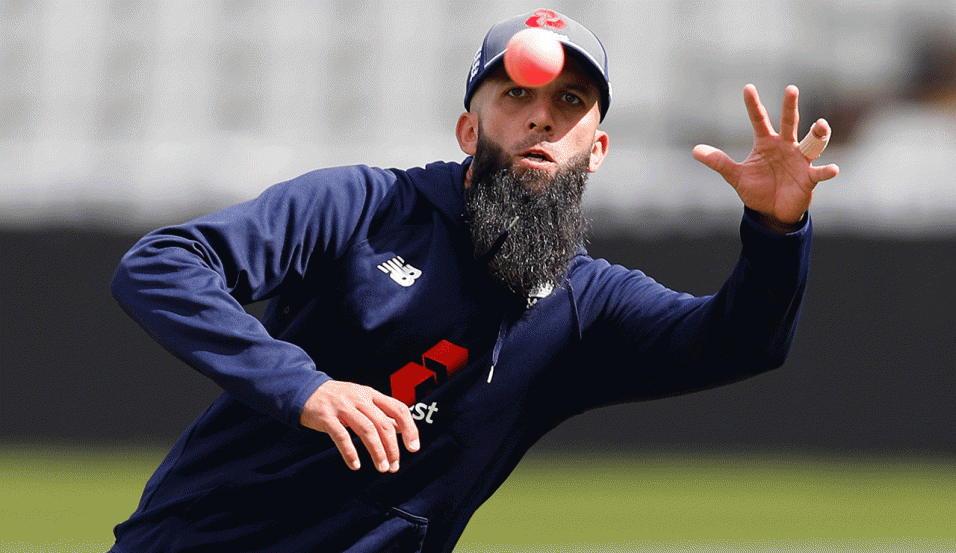 Moeen Ali is too good a batsman to be down at 8 in a side that's not blessed with batting talent.
England are up against it Down Under and if they're not going to hand the Ashes straight back there are five key areas in which they need to get things absolutely right, says Jamie Pacheco.
"There's no point being so obsessed with 'batting deep' if it means being 5 down for not many. As two of England's classiest and most senior batsmen, Ali and Bairstow need to be trusted with the extra responsibility."
A price of just 1.4740/85 about Australia suggest England have it all to do if they're to retain the Ashes. It won't be easy as it never is out there in Australia, but if they're to stand a chance here are five things they need to do.
Win the toss at Brisbane
This first one is admittedly more in the lap of the gods than it is down to any meticulous planning or practice but it's vital. In each of the last seven first Tests of an Ashes series, the side who won the toss won or drew the Test and on each occasion they went on to win the Ashes.
We have to go back to the 2002-03 in Australia when Nasser Hussain famously won the toss, chose to bowl and saw his side concede 492 first innings runs, for the last time a captain winning the toss in the opening match tasted defeat. Probably the lowest point of Hussain's career and certainly the decision he made as Captain that he most regrets.
And should Joe Root get to make the decision as to what he wants to do first, it's an easy one: bat.
Not that we're in the business of advising such a bet here on the betting.betfair pages but it's 10/11 that Root wins the toss at The Gabba.
Dismiss the tail in good time
Recent Ashes series are littered with examples of England having the Aussies in all sorts of trouble but having done all the hard work by getting out the recognised batsmen, failing to finish the job. There was Ashton Agar's quite incredible 98 on debut in Nottingham in the First Test in 2013 batting at 11 and Brad Haddin's 71 in July 2013 that almost got Australia over the line in that same First Test at Nottingham. And then there was Haddin's 94 batting at 7 in the First Test at the Gabba in 2013 a few months later that completely swung the momentum of the game.
There were a few late-order cameos from Mitchell Johnson thrown in there as well over the years and of course back in 2005 there was a 42 from Shane Warne (at 9) and a 43 from Brett Lee (10) that almost saw Australia win that famous Second Test at Edgbaston in the 2005 Ashes series.
There's no Haddin, Adam Gilchrist or Warne for this Series but now is the time to make plans about how to dismiss the tail, in addition to the top order.
Bat Bairstow and Ali higher
It's looking increasingly unlikely that Ben Stokes will play, which ruins the balance of the side, but England need to address the issue rather than cry about it.
Johnny Bairstow and Moeen Ali are somewhat wasted at 7 and 8 so one option would be to play Bairstow just as a batsman at 5, bringing in Ben Foakes to keep wicket (and bat at 7), and bat Ali at 6. Chris Woakes is more than good enough to bat at 8 and then it's a case of choosing one more fast bowler to join Woakes, Stuart Broad and James Anderson.
There's no point being so obsessed with 'batting deep' if it means being 5 down for not many. As two of England's classiest and most senior batsmen, Ali and Bairstow need to be trusted with the extra responsibility. Bairstow is a decent-looking 6/1 on the Betfair Sportsbook to be their Series topscorer whereas Ali's 20/1 might look huge if he does bat at 6 or higher.
Be aggressive when on top
Alastair Cook and Andrew Strauss' biggest flaw as England skipper was too often taking a safety-first approach. Too many matches that should have been wins ended up as draws because they ran out of time.
Joe Root learnt the hard way that an aggressive declaration can occasionally backfire when the Windies chased down an improbable 322 but that was a freak occurrence. If they have the chance to push for a win they need to take it because those chances will be few and far between, especially if it's in setting a total. This isn't the best Australian batting line-up and England should be able to bowl them out for anything over 350 on a fourth innings pitch. It's 4.84/1 that England don't win any of the five Tests.
Get Warner out early
It's often said that if you can get the skipper (Steve Smith in this case) out early, the rest will fold. But the prize wicket is arguably that of the vice-captain David Warner.
He can take the game away from you quicker than just about anyone in the game and if he can get through the first 15 overs or so generally goes on to make a score, allowing others to bat around him.
England famously have the biggest support staff of any cricket side in the world so it's here and now that they need to use their clever spreadsheets, hours of video footage and analysis tools to work out how to get the left-handed opener out nice and early.
Warner is the 7/4 favourite to be Australia's top run scorer in the Series.

Discover the latest articles