Ed Hawkins: The winners, the losers, the movers, the shakers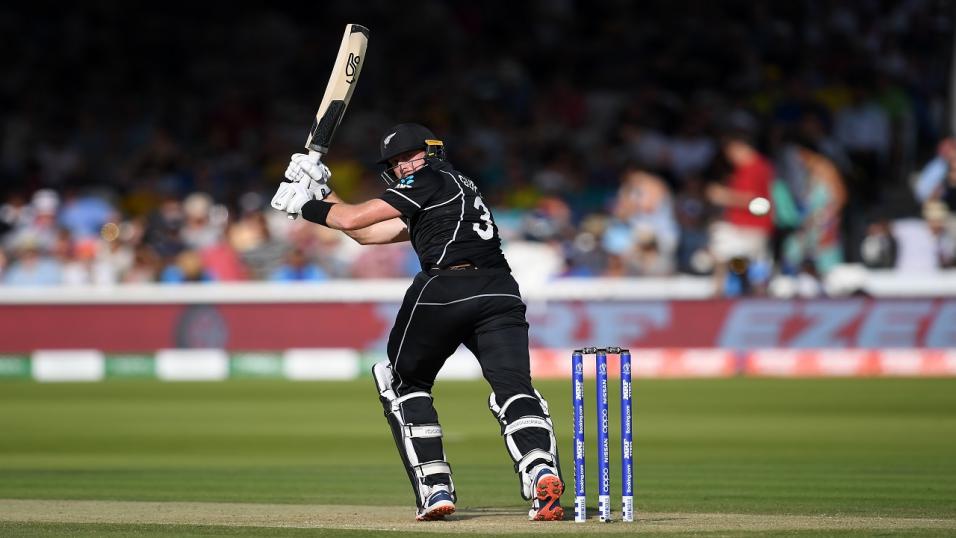 Guptill has been poor
Our cricket correspondent tries to make sense of it all as the World Cup comes to its conclusion...
"Gayle topped once and threw in such memorable efforts as a 13-ball duck at Taunton versus Bangladesh and a 19-ball six against India in a gettable chase"
South Africa can follow England blueprint
Few will recognise South Africa as a team which had a positive World Cup. But maybe they did. Perhaps they have finally realised that the staid and safety-first cricket they have been playing since readmission has to stop. It's as if, subconsciously, they've been self-flagellating, unable to cut loose and play with freedom and joy.
Back in the 90s Mike Atherton said that they were the most boring of teams, unable to think on their feet or play with any sort of instinct. It was still evident for the bulk of the World Cup. The defeat by a thrusting, attack-minding Bangladesh a nadir.
Quinton de Kock was a major disappointment, cowed by pressure and expectation. Hashim Amla proved to be a selection which betrayed fear and loathing. Same for the call to leave Reeza Hendricks and Heinrich Klaasen at home. Got some vim about them, those two.
Bizarrely, all is not lost. Their victory over Australia proved that. They were set free and they produced thrilling and instinctive cricket. De Kock's back flick to run out Marcus Stoinis anyone?
Now they need to hold onto that spirit and they can be the new England. Arguably, they've got less distance to travel. They have a ready-made World Cup-winning pace attack with Lungi Ngidi (sadly injured this tournament), Kagsio Rabada and Andile Phehlukwayo around for yonks.
And there is talent back home who can bash it like the English. Two of them we've already mentioned. Gihahn Cloete is another. He needs to be told 'you're playing all year - enjoy it'.
West Indies better off without Gayle
Chris Gayle has played his last World Cup game. Apparently we're supposed to be sad about a misogynistic relic waving farewell. Perhaps we'd have forgiven him for winning West Indies a game here or there or justifying short odds on top bats. Actually, that's bollards. Nothing should gloss over his crassness.
Of course, most will forgive him anything. Gayle's an entertainer, isn't he? A blaster, eh? Nope. He's an unreliable caricature who can't run between the wickets - it's no coincidence West Indies' non-boundary strike rate went through the floor from pre-Cup numbers.
Gayle topped once and threw in such memorable efforts as a 13-ball duck at Taunton versus Bangladesh and a 19-ball six against India in a gettable chase.
The sooner West Indies start to rely on the likes of Sunil Ambris, Shai Hope and Nicolas Pooran the better. The sooner the carnival dogma is rejected the better, too. Gayle personified that and West Indies can be so much better.
In this tournament they thought that hitting it further and bowling faster would be enough. They have to be smarter and create new dimensions to their game. There is no more naturally talented group of players in the world.
Warner still hard to like
I wouldn't have picked David Warner for Australia's World Cup. Not because I thought he was a poor player, you understand. He was a cheat and a bully. Past tense? The ball-tampering was low. The pressuring of a naïve Cameron Bancroft even lower.
Sometimes the greater good has to come before sport's obsession with winning. For Australia, this wasn't one of those times. But I'm sure I wasn't alone in feeling a little sore that the attack dog snarled straight back into the squad at the first time of asking, breaking up the Aaron Finch-Usman Khawaja combination at the top of the order that had worked so well, jettisoning players who had fought - and won - for the colours in his absence.
Warner has been a sensation. No doubt we'll be told he's a changed man. Just like he was a changed man post biffing Root in a bar or sledging a mentally ill Trott. Until the next time.
He can bat. And he can win. The 11/4 that Warner has been going off for top bat has been value all day long, as out Cric-o-nomics data has proved. It's cold comfort though, no?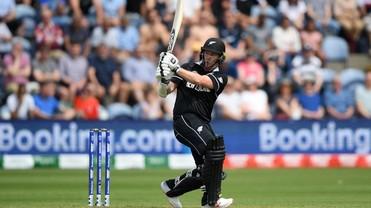 Guptill on the wane
There has been a suspicion for some time that Martin Guptill is a flat-track bully. In this tournament he has done little to suggest otherwise. The bowler-helpful pitches have taken most by surprise, but none more so than Guptill who has had a frankly pathetic return.
He has managed only 167 runs, a spectacular fall from grace for the 2015 top World Cup runscorer. And it had all started so well for him - a top-bat effort against Sri Lanka in game one. He has not landed since for his followers at short top-bat odds.
Guptill's struggles piled the pressure on everybody else. Colin Munro was the first to collapse, dropped for Henry Nicholls. Ross Taylor hasn't been at his best while Tom Latham has been the gateway to the tail. Kane Williamson, the international worker bee of batting , has buzzed contentedly as if there he hadn't a care in the world.
But he does have plenty to fret about. New Zealand are a side who are more than the sum of their parts. Well, they used to be. Their excellent pace attack threatened to lift them to new heights but the batting has been woeful. Witness their all-too-familiar implosion against Australia. They can't possibly win the thing, can they?
Ed Hawkins P-L
2019: +27.6pts
2018: +23.53pts
2017: +12pts
2016: +18.1pts
2015: +38pts
2014: +31.5pts
2013: +25pts
Based only on available prices. Does not include back-to-lay in-running match advice or commission rate. Figures 2013-2016 on 1pt level stakes. New points system (0.5pt-5) introduced for 2017. Includes Hawk-Eye stats column p-l
Discover the latest articles
Read past articles