Ed Hawkins: Bang! And just like that, cricket disappeared down its own black hole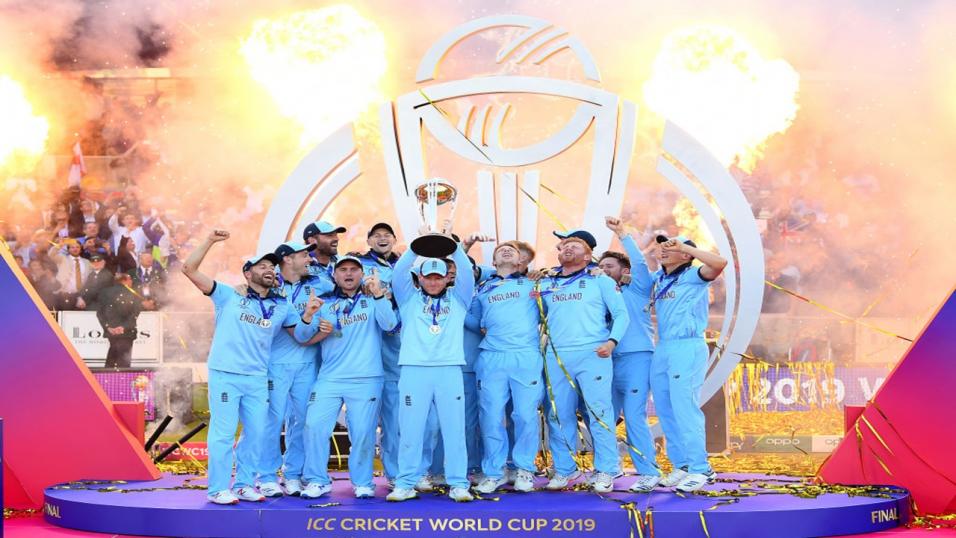 The luminous explosion
A sport which can't make a rule or stick to one will now disappear again from the masses after its imperfect day in the sun, says Ed Hawkins...
"New Zealand, meanwhile, are bereft. They don't have the comfort of being beaten by the better team on the day. It's the last meal of the condemned man"
Star struck
A supernova is a powerful, beautiful and luminous stellar explosion. It makes a new year's eve firework show look like a plastic, sodden Zippo lighter. Yet it is catastrophic and the very definition of self-destruction as the star collapses in on itself and disappears, never to be seen again.
A World Cup final Super Over? There's not a huge amount of difference. This is the unfortunate, perhaps uncomfortable, irony about the greatest cricket match of all time at Lord's on Sunday. It was powerful, beautiful, luminous but, alas, achingly empty once the lights went out, the champagne went flat and dawn brought a cold, biting reality if you had the temperament to look, or feel, for it.
The harsh, inarguable truth, about cricket's free-to-air blockbuster is that the sport will now disappear from the blinking-in-disbelief new, naïve eyes that watched on. Maybe for another 14 years. All that momentum has gone, vanished like a will-o-the-wisp. As if it was some sort of cruel trick. Many have been fooled.
A scroll through Twitter or a few minutes raking through the national papers is to be consumed by a wave of drivel about this being cricket's perfect moment. This is the pounding heart ruling the head. Understandable considering the nervous tension and the tight deadlines when scribes were barely able to type with fluttering hands.
The World Cup final was epoch-shattering precisely because of calamity and cricket's extraordinary ability for self-destruction. A supernova. A super over. A rock star intent on disappointment, rejection and failure because, for some deep-seated insecurity, those feelings validate them and make them feel normal.
We could go a bit further back, if you like. When the ICC announced that it was reducing the number of teams to compete in its showpiece. This remains one of the few examples of sport, or significant industry actually, actively contracting its global appeal. Think about that for a moment. The ICC voted to make cricket less popular. It's as if they want it to remain this bizarre, parochial little secret for insiders only. This was probably the true supernova moment, it's just the brilliant light display took a few years to been seen on earth, making skyfall in St John's Wood.
That joke about Test matches is, of course, well-worn. They play for five days and it still ends in a draw. World Cups have breathed new life into that gag. They play for seven weeks and it still ends in a tie. Or, they play for nine hours and it ends in a tie. So they play for another 10 minutes and it still ends in a tie. Keep going until we get a genuine winner? Stuff that. Pick an irrelevant metric and use that. Not as snappy, admittedly, that last one.
It sure does play to the special little club narrative, revelling in its reputation as kooky and confounding. 'I know lads, let's scrap that unequivocal, definitive tie-breaker of which teams was bowled out or lost the most wickets, and use...wait for it...the number of boundaries.' If you want a bit more proof, this is the breakdown of what would have happened if the boundary count had been tied.
1. Most boundaries hit from 50-over innings
2. Most runs scored from the final ball of the Super Over.
3. Go back through the Super Over ball-by-ball until a winner is found (if both teams scored same runs on last ball, team scoring most runs off fifth ball wins etc)
4. Er, beats me?
This is a check list before taking the final sleeping pill or the last slug from the bottle of exorbitant proof whisky. Who knows what they are planning for next year's World T20.
The spark for it all was, depressingly, an umpiring error. It is fathomable that, in all the chaos, the two men in the middle would have fogged minds when it came to correctly deciphering the amount of runs to be awarded to England after THAT deflection to the boundary. Up in the Gods, though, is an officials' support staff with tv monitors, exhaustive camera angles, slo-mos and, get this, a rule book to check a law which, frankly, is hardly obscure or complex. For the magnitude of the game it is inexcusable.
Shambles
It is hard to think of another sport making such a total, shambolic hash of things in the modern era when the world's eyes are watching. So why does cricket have to be the incompetent which doesn't know its own rules?
Cricket is not the winner. It is a big, fat loser. And one, probably worst of all this, that let down its players. It is a sporting tragedy that England's players will, because of a historic tradition of rivalry and the social media era of vomitus 'bants', not be able to fully bask in their moment. Instead there's a shadow there because they did not win the World Cup final. They tied. Then they tied again. In time it might rankle with some of those players (not all) that they in 2019 were unable to prove beyond doubt that they were the best.
New Zealand, meanwhile, are bereft. They don't have the comfort of being beaten by the better team on the day. It's the last meal of the condemned man. Instead, perplexed, heartbroken, they turn over and over in their mind, 'We didn't lose. We didn't lose.' There is no succour in being denied the primitive right that every athlete holds dear: to compete and then to win or lose.
Now the light show has finished and the back-slapping of the administrators and broadcasters and sponsors and fanboys are echoes in the ether, they would do well to think on that. Cricket's 'perfect moment' has just disappeared down a black hole.

Discover the latest articles
Read past articles