Cricket World Cup Final: Six things to look out for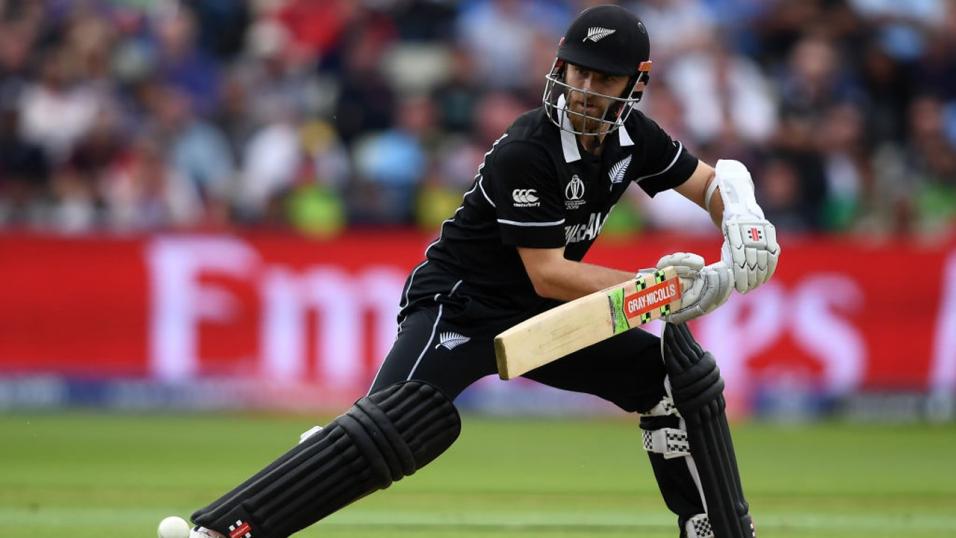 Kane Williamson's famous dab to third man has yielded endless runs this tournament.
The importance of Joe Root or Kane Williamson scoring a century and a Harry Potter look-a-like on the field make Jamie Pacheco's six things to look out for at Lord's on Sunday.
"Williamson is on 548 runs, exactly 100 behind leading runscorer Rohit Sharma. An even 100 would see him tie for World Cup top batsman honours; anything more than that and he'd overtake the Mumbai Indians skipper."
The name is Neesham, James Neesham
The James Neesham story has done the rounds in the media over the past couple of weeks but let's quickly go through it it again.
In the build up to the 2015 World Cup, the all-rounder had been in the side but after a loss of form, was omitted from the squad. New Zealand, on home soil, reached the semi-finals and had, according to skipper Brendon McCullum, "the time of their lives".
As Grant Elliott hit the famous six to win the semi-final against South Africa, Neesham watched from the grassy banks like any other paying spectator and was probably thinking: "That could have been me."
Not only did he lose his place in the New Zealand side, he also lost it in the Otago side. He thought about quitting the game and perhaps already preparing for life after cricket, even took up a part-time job as a Communications Assistant for a company who made collars with GPS on them for... cows.
Four years later, Neesham is an integral part of the New Zealand side who have made a second consecutive World Cup final. He's the team's third highest runscorer (213) and third-highest wicket-taker with 13. It's a true story of redemption, perhaps only bettered this year by that of Tiger Woods when winning the Masters.

He's 20/1 to be man-of-the-match in the final. Tiger Woods, beware.
The unlikely hero
Few players at the World Cup look less like an international cricketer than Mitchell Santner. Tall, gangly, with a poor posture and geeky-looking glasses, he looks like an overgrown Harry Potter.

But appearances can be misleading. In many ways, he's a Dan Vettori 2.0. Left-arm orthodox bowling, bats at eight and scores in unusual areas, fields well.
Six wickets from nine matches isn't a huge return but his 10 overs against India on Wednesday were invaluable: just 34 runs conceded and the wickets of the big-hitting duo of Rishabh Pant and Hardik Pandya.
Can he cast a spell on England's fearsome middle-order when it most matters? It's 9/2 that he's New Zealand's top wicket-taker.
The significance of a Williamson or Root century
It's every batsman's dream to score 100 in a World Cup final. Except in the case of Kane Williamson and Joe Root, doing so would have consequences beyond a) being able to lift their bat b) seriously helping their team's cause and c) getting their name on the Honours Board at Lord's.
Williamson is on 548 runs, exactly 100 behind leading runscorer Rohit Sharma (below). An even 100 would see him tie for World Cup top batsman honours; anything more than that and he'd overtake the Mumbai Indians skipper.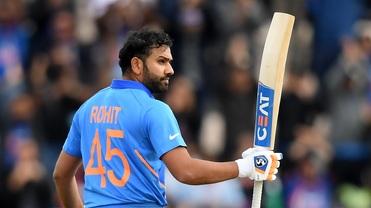 Root, is 99 runs behind. Meaning a century would see him overtake Sharma, while 99 from 'Root 66' would see him tie.
As is often the case with these markets, possession is 9/10 of the law. Sharma 1.351/3 has banked his runs already and it's up to the others to dethrone him. It's 7.413/2 about Root and 8.415/2 on Williamson overtaking the Indian superstar, who scored five centuries.
Morgan: history-maker, record-breaker
If Eoin Morgan gets to lift the World Cup, a 1.331/3 chance, he'll be the first winning skipper to a) not have been born in the country and b) to have previously represented a different country. Ireland in both cases, of course.
Not bad going for a guy (pictured below) who was criticised for switching allegiances all those years ago. By the way, he's also the England record holder for most ODI appearances (208), most matches as ODI captain (109) and most ODI runs (just short of 6600).
It's 13/2 he's England top batsman on the day.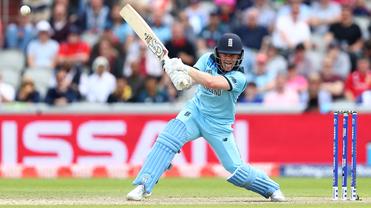 Run-out(s) could change the game
The standard of the fielding has been pretty mixed at this World Cup. For every Ben Stokes freak catch (England v South Africa) and Jimmy Neesham instinctive grab (New Zealand v India) there have been plenty of howlers, with slippery fingers often costing the fielding team dearly.
But the throwing at the stumps has been good of late. Ravi Jadeja's missile to run out Ross Taylor in the first semi could have been a turning point in the game and Martin Guptill's obscene pick-up-and-throw in the same match to dismiss MS Dhoni pretty much sealed India's fate.
In the second semi, Jos Buttler's run-out of Steve Smith with the former skipper on 85 and looking to hit out at the death, could have made a difference of 20 runs to Australia's total.
It could well be a moment of brilliance like that that swings the match one way or another. It's 7/5 there are over 1.5 run-outs in the game.
Archer adds another huge string to England's bow
To think there were people calling for Jofra Archer to not be included in the World Cup squad now seems incredible. To think some of them were within the England camp itself, even more so.
Without Archer's 19 wickets England may not have even made the final. In the Group Stages he took three wickets in four consecutive matches while his dismissal in the semi against Australia of dangerman Aaron Finch so early and Glenn Maxwell later on, were as crucial as anything Jason Roy did with the bat.
He's almost certain to end as one of the top three bowlers in the tournament and even more certain to end as England's top bowler.
Win or lose in the final, England have a serious player on their hands for years to come. Possibly in all three formats.

Discover the latest articles
Read past articles