County Championship Betting: Middlesex in box seat as Yorkies are hamstrung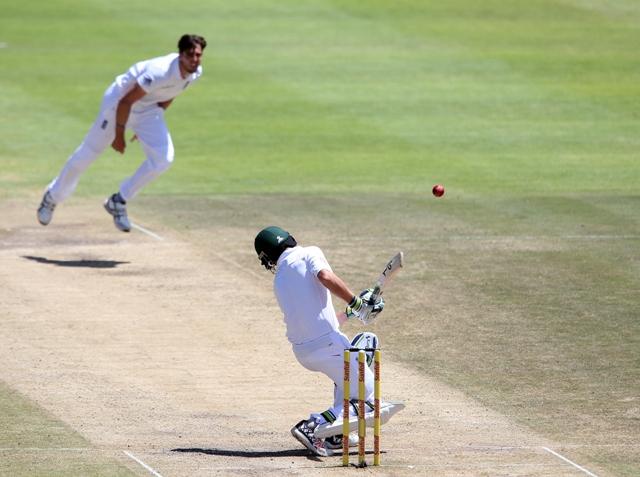 Steven Finn leads the Middlesex attack
Ed Hawkins takes a look at the race for the title as Yorkshire are denied the chance to field their England players...
"Middlesex have won only three matches and have instead picked their way to the top thanks to the footholds given to them by the bonus-point system."
The County Championship is not a competition which creeps into the consciousness very often. Media coverage is shrinking by the season, attendance figures are still reliant on dogs, England's players almost never appear and rarer still is a match broadcast live. It is apt that it is sponsored by Specsavers. Very few see it.
But it is in rude health competitively. And we will all get the chance to have a look for ourselves when Middlesex host Yorkshire in front of the Sky cameras from tomorrow in a thrilling finish to the title race. The Championship keeps producing extraordinary run-ins, some feat for a format which administrators chop and change seemingly on a whim.
This year they have got rid of the toss with the away captain given the option to bowl first if he so wishes. Maybe it's working, with Somerset joining Middlesex and Yorkshire in vying for the pennant in the final round.
Middlesex are in the box seat. They lead Yorkshire by nine points and Somerset, who beat the White Rose county last week to make a late bid for glory, by ten. Somerset host already-relegated Nottinghamshire at Taunton.
The first port of call is to check the weather. The good news is that no rain is forecast for either venue over the next four days so a genuine denouement should be expected.
Unsurprisingly Middlesex are favourites at 2.3211/8 with Somerset 3.211/5 and Yorkshire 3.45. That is not a great price about the west country outfit considering the ground they have to make up.
Somerset may well have to take maximum points against Notts (16 for a win and first-innings bonus points of five and three for scoring 400 or more and taking 9-10 wickets respectively) to usurp Middlesex, whose biggest obstacle may be to decide whether to stick or twist. A draw (worth five points) and bonus points could well be enough for them.
They are 2.47/5 to beat Yorkshire for the second time this season with the visitors 2.526/4 and the stalemate 2.427/5.
Middlesex have been solid rather than spectacular. They have won only three matches and have instead picked their way to the top thanks to the footholds given to them by the bonus-point system.
That is the art of title winning. Yorkshire and Somerset have also won three games. Lancashire, down in sixth, have also won three but haven't been able to collect the bonuses.
Sam Robson and Nick Gubbins, the openers, have often given Middlesex platforms to build on while the middle order has been busy. Dawid Malan, wicketkeeper John Simpson and skipper James Franklin have all contributed.
Their bowling attack is well-balanced and has some menace to it. Ollie Rayner, the spinner, has 50 wickets. Tim Murtagh's art, Toby Roland-Jones' potential and Steve Finn's undoubted class are a terrific mix.
Finn is one of two England stars available. Gary Ballance will play for Yorkshire but Joe Root, Jonny Bairstow and Adil Rashid will not. Here we are reminded of the Championship's irrelevant position in the modern game.
Root and Bairstow have been rested on the orders of the ECB while Rashid has told Yorkshire he just doesn't fancy it. Perhaps this is a clue to the competitive nature of the competition - all the players are a much-of-a-muchness while the real quality, who could open up a gulf, can't or will not play.
It seems an act of cannibalisation on the ECB's part not to allow Root or Bairstow to play. Okay, Root's workload is heavy but he will not tour Bangladesh for the ODI series. Bairstow has not played since September 4. Yorkshire accepted the Root decision but are furious about Bairstow's absence. What they think of Rashid is probably not printable.
David Willey and Liam Plunkett will be available after performing well for England in the ODI series against Pakistan but they are not the 'big' players you would expect. They've taken only 18 wickets between them. Far more important are Jack Brooks and Steven Paterson.
Rashid could well be a huge miss. In the Royal London final on Saturday, the Lord's pitch took turn. Rashid has taken 32 wickets for Yorkshire this summer and has been crucial.
Spin could unlock a wicket which has produced draw after draw. Middlesex have won just once here. The first-innings scores this season read: 452-d/354-d/376-d/513-d/415-d/204-M.
Captain Andrew Gale made a pointed comment on Rashid's withdrawal when he said: "Yes, he wants to rest. That's his decision. I'll take 11 lads on the field who will give everything to win."
The selection row (furore would surely be too strong a word for the little old Championship) could prove to be a distraction for Yorkshire although considering this is a chance to win a hat-trick of titles - no side has managed their great team of 1968 - they are probably made of sterner stuff.
With Middlesex in control of their own destiny, the 2.3211/8 looks a pretty decent bet. Franklin's team have been consistent throughout and it would be a surprise if they suddenly had a wobble now.
Ed Hawkins P/L
2016: +218.82
2015: +£380.50
2014: +315.10
2013: +250.80
To £10 level stakes (unless otherwise stated), based only on available prices. Does not include back-to-lay in-running match advice or commission rate.
*Follow Ed on Twitter @cricketbetting
Discover the latest articles