South Africa v Australia: An explosive Test series with more to come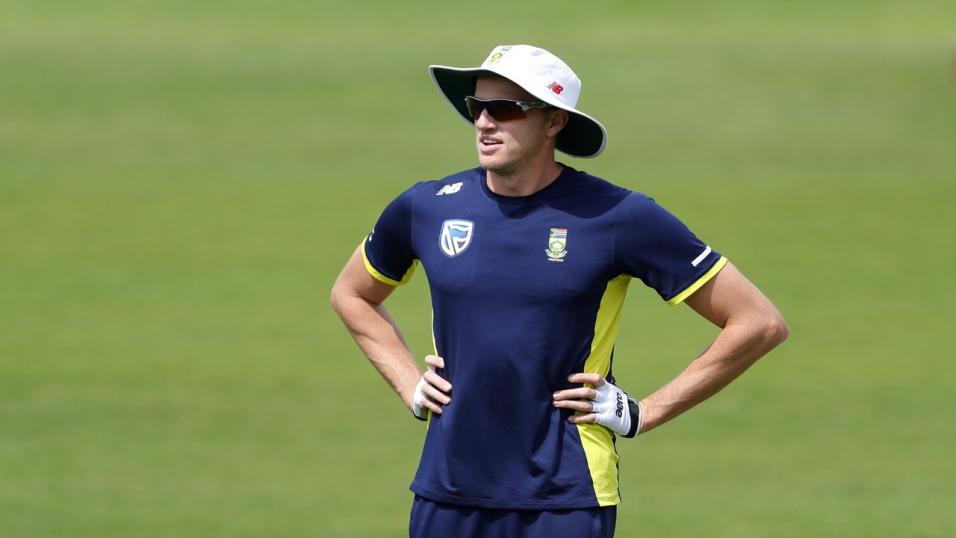 This is Morne Morkel's last Test Series but few will remember that in light of what else has gone on.
As Steve Smith cries in a press conference over his part in the ball tampering scandal, Jamie Pacheco reflects on what has been an action packed and memorable Test series so far and looks ahead to the Fourth Test...
"They gave all three lengthy bans that were humiliating for them, will keep them away from the game, jeopardise their careers and deprive of them valuable commercial deals, including their IPL contracts. And rightly so."
It started as a series billed as a tight contest between two extremely competitive and well-matched sides who always provided an enthralling contest whilst not particularly liking each other. Three Test matches into it and it's hard to think of a series that has had more controversy around it. Well, maybe with the exception of the Bodyline one. But it's had its moments of sporting excellence, too.
Here are the top five reasons why we won't be forgetting South Africa v Australia 2018 anytime soon.
Rabada's let-off could have future consequences
You sometimes have to question what goes on in a cricketer's head. Kasigo Rabada knew he was on the cusp of being banned after accumulating plenty of demerit points and knew that the eyes of the cricketing world and in particular those of ICC officials were on the Second Test even more than usual.
So what did he do when dismissing Australian captain Steve Smith? He at best made no effort to get out of his way when Smith walked towards his batting partner, at worst shoulder barged him.
He was charged and duly suspended for the Third Test after accumulating too many points. Except he wasn't.
Well aware of his importance to the team, Rabada/South Africa appealed, hired the best lawyer in town and got him off on the grounds the contact with Smith was accidental.
A victory for Rabada, South Africa and all those who love seeing the best players on the ground rather than on the sidelines. But it's set a somewhat dangerous precedent.
The next time a world-class player receives a ban they're likely to go down the same route and get the same expert legal advice, arguing their case for hours on end. If the player gets off, it's all good. If he doesn't, they'd be forgiven for asking the question: so how come Rabada got off and I didn't?
Rabada is 5/1 to be man of the match in the Fourth and Final Test.
AB reminds us he's still here
Apparently, AB de Villiers was finished in the Test arena.
Too much time away from it, too many injuries, too old, too much white ball cricket.
Well try telling that to Australia's bowlers. On their watch he's scored 352 runs in six knocks made up of one unbeaten century and three fifties at an average of 88. He has 62 runs more than the second highest scorer Aiden Markram and 129 more than the top Australian batsman Cameron Bancroft.
But it's not just the runs, it's the manner in which they were scored. It's like he's never been away with a flurry of cover drives, ramps over the slips, clips through square leg and immaculate rotation of the strike. Plus a few of his usual insane catches.
He can't have that many more Test series left in him so enjoy him in whites while you can. He's 9/2 for man of the match honours in the Fourth Test and just evens for a first innings 50. Those prices do admittedly seem a tad short but then again he really is that good.
The ICC must make ball-tampering a cricketing sin
We might as well address the elephant in the room now. The ball-tampering incident involving Steve Smith, David Warner and Cameron Bancroft is of course the biggest talking point of all by a country mile. You can read more about it here in Ed Hawkins' excellent analysis but we'll skip what actually happened here and rather focus on the aftermath.
The three players all behaved in an appalling way. Bancroft as a junior player who was presumably told what to do and was somewhat happy to go along with it is arguably the least to blame of the three but at 26 shouldn't have been so naïve as to have thought 'this is a good idea'. He got a nine-month ban from any state or international cricket and given he's no great shakes as a player anyway, may find it hard to get back in the side when his ban is over after his involvement in the affair.
Warner was by all accounts the instigator. The left-hander is never too far away from controversy and got a year although he was the only one who is banned for life from having a leadership role in Australian cricket. That's telling and proof that Cricket Australia may have just had enough of his behavior. He may never be picked again or he may decide he doesn't want to play for Australia anymore anyway.
Smith also got a year but I think he'll do his time and come back as a player. He is after all just about the Test batsman in the world. But what particularly annoyed many about his behavior was that he didn't really seem that repentant. As former England player Rob Key pointed out, he's not sorry he did it, he's only sorry he got caught.
But let's take a moment to remember what the ICC made of it. According to their code of conduct it was actually considered a somewhat minor offence. How can that be the case? It's an awful offence. If it were left to them, all three of them would have been allowed to play in the next Series. Their code has to be changed to make it just about the most serious offence possible on a cricket field.
Meaning the only body who came out of it with any credit was Cricket Australia. They were rightly shocked, embarrassed, disappointed and saw the bigger picture: no game of cricket is worth cheating over and winning isn't everything.
They gave all three lengthy bans that were humiliating for them, will keep them away from the game, jeopardise their careers and deprive of them valuable commercial deals, including their IPL contracts. And rightly so.
Umpires need to clamp down on on-field nonsense
The ball-tampering and Rabada's barge weren't the only offences of the series. Warner (him again) and Quinton de Kock clashed on the stairway to the dressing rooms, Nathan Lyon threw the ball down on the ground very close to de Villiers after running him out and Mitchell Marsh swore at Rabada after the fast bowler took his wicket. All of them got fines and the odd demerit point but was that enough?
More worryingly, these weren't isolated incidents in cricket as a whole. It's been going on non-stop for the past two years at least. Some players think they're above the game, others don't care less about the spirit of cricket at all.
Subsequent bigger bans and bigger fines are one option, yes. But another is for the on-field umpires to take a dimmer view of what's going on. In the ball-tampering case, they didn't even penalize Australia five runs as the laws state. They're far too passive and polite about it all. They should read players and captains the riot act on the field rather than just reporting it and letting the Match Referee deal with it afterwards, which is the easy option.
We'll all forget it was Morkel's farewell series
Poor old Morne Morkel. He certainly chose the wrong series as his swansong.
He was man-of-the-match in the Third Test and is 9/1 to get it again. He's also 3/1 to be SA first innings top wicket-taker.
He's a throwback to the times of giant fast bowlers who pepper you with short stuff and then throw in the full delivery when you least it expect it. Of bowlers who in the field look like Bambi on ice and who can hit a straight six but rarely hang around for more than 20 deliveries.
After 86 Tests and 306 wickets he deserved more recognition for his career achievements than what he'll get at the end of the Fourth Test. Everyone will be talking about Australia's terrible trio, instead.