Hawk Eye - Pakistan v Australia Second Test: Azhar and Shafiq catch the eye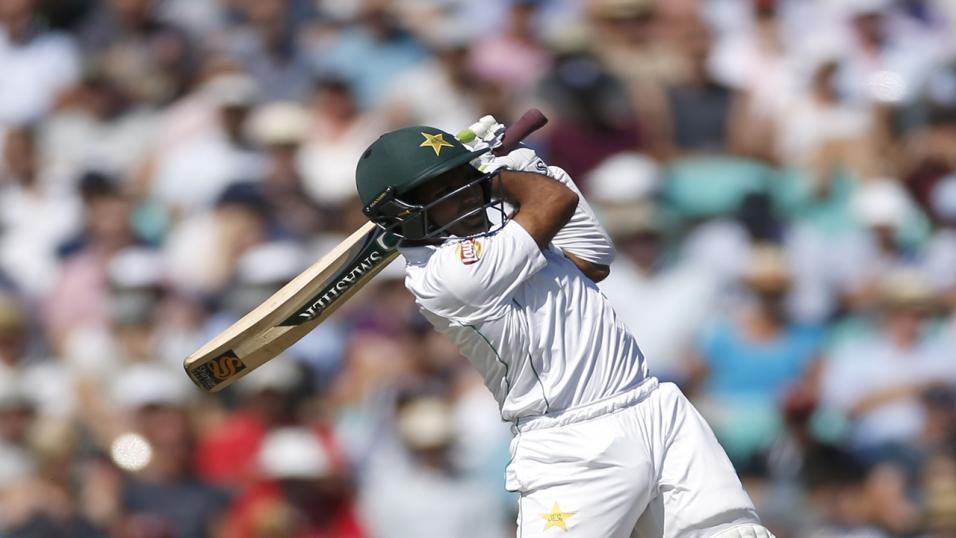 Shafiq is underrated for a fifty
Ed Hawkins takes a look at the Pakistan runs markets and two batsmen with differing style and form...
"Australia are Azhar's favourite opponents. His average of 61.3 is the highest against all rivals and he has taken three centuries off them, including a double"
Pakistan v Australia
Tuesday 16 October 07:00
Azhar not as good as he looks
For Hawk Eye value in this contest we scour the Pakistan runs markets and focus our beady eyes on two vastly different styles of batsmen - Azhar Ali and Asad Shafiq.
Azhar's record against Australia and at Abu Dhabi is such that there may be a rush to bet him across the markets. He is the 3/1 favourite for top Pakistan runscorer in the first-innings, 7/5 for a fifty in the same and 10/3 for a century (all Sportsbook).
Australia are his favourite opponents. His average of 61.3 is the highest against all rivals and he has taken three centuries off them, including a double. Four years ago in Abu Dhabi he hit a century in each innings against them. Few Pakistanis have dominated them so in the last 30 years. Overall at the venue, he has plundered 781 runs in 16 innings.
His cavalier style, cutting and pulling, is terrifically entertaining. Swashbuckling probably doesn't do him justice. Relatively easy then, to make a case for him on each of those three markets listed above. Well, not really actually.
The problem we have with Azhar is twofold and they are pretty huge roadblocks. For a start, his form is average. He has three fifties in 12 innings. Anyone who watched him scratching and stumbling in the first Test, when he took 80 balls to get 18 in the first innings and then managed four in the second with the pressure off, will agree.
Most importantly, it's his price. For top bat we have him down at around an 11/2 chance in terms of how many times he actually wins. It's a big no-no to bet him here.
Shafiq is not swashbuckling. He is more durable and quietly goes about his business, consistently wracking up decent scores without ever taking the headlines. He is probably guilty of not getting enough hundreds and although his technique is superior to most, his top-bat return is nowhere near good enough to warrant a bet at 5/1.
But fret not. Shafiq is rated at 13/8 for a first-innings fifty. Value? Yes. In his career, he has 23 fifties in 63 innings which puts him bang on the money pricewise. But in Asia he has 16 in 37 half-salutes, making him about 11/8. In Abu Dhabi, it's five in nine.
Unlike Azhar, Shafiq is in form. Unnoticed he notched another half-century in Dubai while Mohammad Hafeez and Haris Sohail took the plaudits with first-innings centuries.
Has Lyon lost his bite?
While most Aussies were defying the stats and trends in Dubai in a good way, one of them did the opposite. Nathan Lyon was, at times, outbowled by Jon Holland when he should have been rattling up wickets in ideal conditions.
This was more than irksome for those who had bet him for top series wicket-taker for Australia and top bowler in the first dig. All our number crunching suggested he was good value to do so.
Still, just as we said in our preview for the second Test, the best way to proceed is to treat Dubai as an outlier. We would expect Lyon to hit back. Or revert to type. The 2/1 that he takes most first-innings wickets for Australia with Betfair Sportsbook is a rick. In Asia in the last two years he has won this market three times in seven with one dead heat.
Hawk-Eye P-L
2018 - points p-l: +2.8 (63 points staked)
2017 - points p-l: +5.29 (26 points staked)