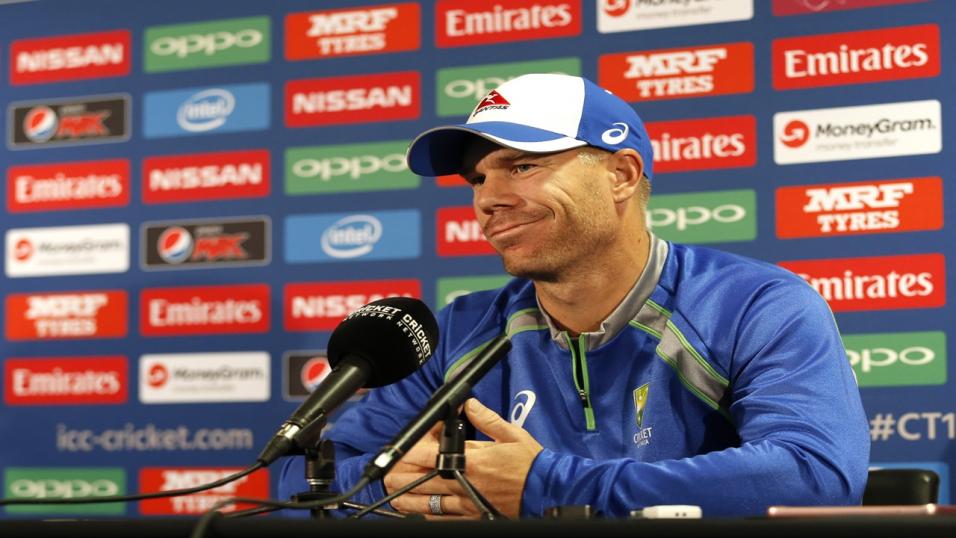 What's eating Warner?
Ed Hawkins returns with his stats column for the Auckland clash on Friday morning and suggests swimming against the tide...
"It is tricky to envisage the ball not flying everywhere in T20 and most bookmakers will price up markets fully aware that the punter is prone to go 'over'"
With a first-innings average of 169, the Eden Park wicket has a reputation for helping the batsmen. So does that mean we should expect plenty of sixes and fours?
Betfair Sportsbook go over/under 14.5 at 5/6. It is worth looking at past scorecards to work out whether there is a bet available.
There have been 190 sixes in 14 matches, that's an average of 13.5 per match. But going under 14.5 in those games would have resulted in a winner only eight times. It's an edge, for sure, but whether it's big enough to warrant going big is another matter.
With such big hitters on display, it is always possible that a trend is busted. Martin Guptill, Colin Munro and Colin de Grandhomme have major muscle for the hosts while Australia's axis of power at No 3 and 4 is a major strength - Chris Lynn and Glenn Maxwell.
The match fours are pitched over/under at 26.5 with odds of 5/6. The average is 25.3. Nine times going low would have paid off, however. That is a decent chunk in our favour.
It is worth searching for extra comfort, though, because going low is harder psychologically. It is tricky to envisage the ball not flying everywhere in T20 and most bookmakers will price up markets fully aware that the punter is prone to go 'over'.
Security comes in the form of the teams' respective averages over the last 12 months. New Zealand average 10.1 fours per game and Australia 11.6. So, again there is going to have to be a reasonable upturn in fortunes for more fours to be hit from one team.
Sportsbook also offer team fours markets. They go over/under New Zealand at 12.5 at 5/6. And over/under 13.5 for Australia at the same odds. On the numbers going under is a perfectly sensible option.
The team sixes market is also out of whack with the averages over the last 12 months for Australia. The average five per game yet Sportsbook offer over/under 7.5. This has been consistent for time, though, and we have profited from taking on Australian six hitters in ODI or T20 in the past. New Zealand average seven and get a 6.5 quote.
Warner's time
Since the end of the Ashes series David Warner's scores in the ODI and T20 series read: 2-4-6-15-13-8-35-2. We have absolutely no idea how or why his form has fallen off a cliff. We do know it is unprecedented for him in his career.
With such a sequence of form and a plethora of openers from which to choose, it would be perfectly understandable if Warner was to be dropped, skipper or not.
But as we always say, the longer something bonkers or unexplained goes on, the least likely it is to continue. We won't be backing Warner for top-bat honours - Sportsbook go 16/5 and the exchange [4.4] - but the overs/unders may be of interest.
Sportsbook go over/under 22.5 at 5/6. He is 5/4 for 30.5 runs or more and 3/1 for a fifty. The 7/1 for man of the match is also something of a leap of faith.
While on the subject of the match gong, it is worth noting that Martin Guptill has a strong record at the ground, averaging 47. That is a very impressive number for T20.
If the Kiwis are going to win - and we think they are value to do so - one from Guptill, Colin Munro and Kane Williamson is going to have to fire. Guptill and Munro are both 7/1 and Williamson is 9/1.
Some might argue that the difference between the teams could prove to be Mitchell Snatner and Ish Sodhi, who are unrivalled as spin bowlers in T20. At 2-1 and 17/1 respectively it is hard not to reckon they are terrific value.
Hawk-Eye P-L
2018 - points p-l: -1.7 (17 points staked)
2017 - points p-l: +5.29 (26 points staked)
Recommended bets