Hawk Eye on Australia v Sri Lanka Third T20: Who has the most six appeal?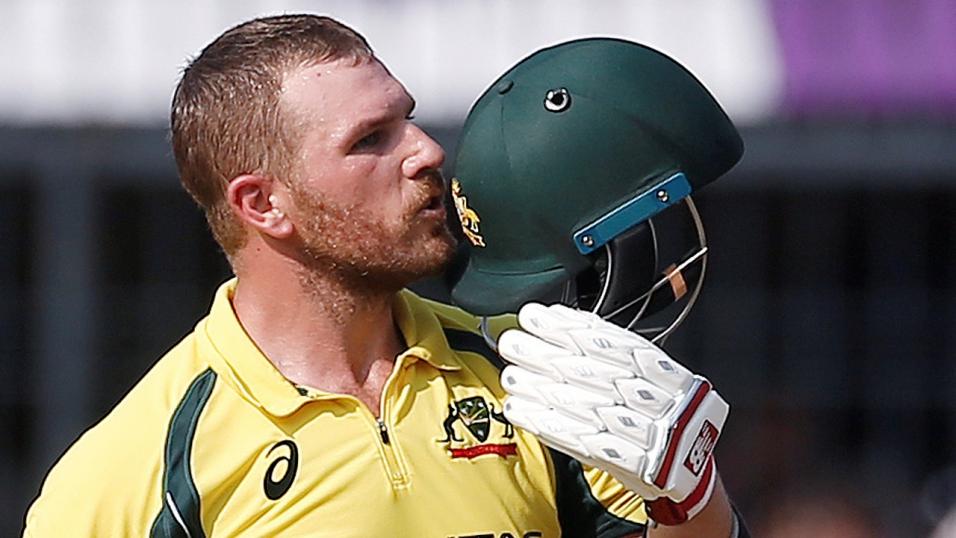 Does Finch have six appeal?
Ed Hawkins uncovers a whopping-priced wager for the one-sided action from the MCG on Friday...
"Should Finch really be 11.1 implied probably points ahead of Carey (8/1) when his average haul is better by 0.61 points"
Don't be too negative about tourists
Sri Lanka have a top score of 27 in the two matches so far against Australia. They have taken just three wickets. The margin of defeats have been by 134 runs and nine wickets respectively. It's a mismatch. Often a punting nightmare.
So when you have one team going off at 1/12, the challenge is to find value on the side markets. Challenge accepted.
The first port of call, maybe to get against the hapless visiting team. Caution is advised, however.
Kusal Mendis has three runs in two innings as opener. Sportsbook, not surprisingly, don't rate him much. They've set his runs quote at over/under 12.5.
The initial reaction is: that's too low. But in a 23-game career, despite averaging 20, Kusal has busted that mark only ten times so the 4/5 over can't be considered value. Instead it looks like a short.
Danushka Gunathilaka isn't much of a fancy either with an over under of 13.5. It's even money that he falls short but he has failed eight times in 21.
It is, of course, hard not to be pessimistic about the Sri Lankans. But just when a team or individual is doing well, or over-performing against the mean, it can be all too easy to be carried away. Over-optimism and being too negative can produce the same result: a bad wager.
To that end, it's worth noting Sportsbook's player performance (1pt per run, 10 per catch, 20 per wicket, 25 per stumping) quotes for the tourists. Below are the quotes for each player and the average make-up in the last two years.
Sportsbook quote/ave make-up
Malinga 25.5/34.7
Udana 26.5/33.5
Kusal Mendis 25.5/36.7
Shanaka 22.5/16.1
Only one player, Dasun Shanaka, has been overrated. The rest have been underrated as, not surprisingly, there is an expectation that Sri Lanka's dreadful form is going to continue. At some stage, though, and it may not be this series, Sri Lanka and their players will return to mean performances rather than way below par.
We wouldn't advise getting long of all three players but considering Mendis has the biggest edge in terms of differential, he might be the shrewdest buy.
Understanding the max market
One market which will excite - because of the big returns and complexity - is most sixes in the match. David Warner and Aaron Finch are the 7/2 joint favourites. No surprises there.
But is that right and could this be one of those markets where taking big prices, and ignoring the favourites, is the play? After all, sixes tallies are rarely won by big margins.
With Australian muscle expected to dominate, the records of the home batsmen are the first to come under the scanner. Here are the per game averages in all T20 matches (domestic and international.
Finch 1.31
Warner 1.29
Short 1.24
McDermott 1.07
Turner 0.7
Smith 0.5
Carey 0.7
Finch, then, appears to be the value. But is he? Should Finch really be 11.1 implied probably points ahead of Carey (8/1) when his average haul is better by 0.61 points. We suspect not.
Hopefully it will not matter because the outstanding value is Sri Lanka's Dasun Shanaka, the biggest hitter on show.
Shanaka has an average of 1.47 sixes per game. It is true he won't bat in the powerplay, nor will he open the batting. But it's hard to argue with that record and a massive 17/1 available.

Hawk-Eye P-L
2019 - points p-l: +34.86 (105 points staked)
2018 - points p-l: +9.86 (89 points staked)
2017 - points p-l: +5.29 (26 points staked)
Recommended bets