Hawk Eye on Australia v South Africa Third ODI: Wickets market could be wide open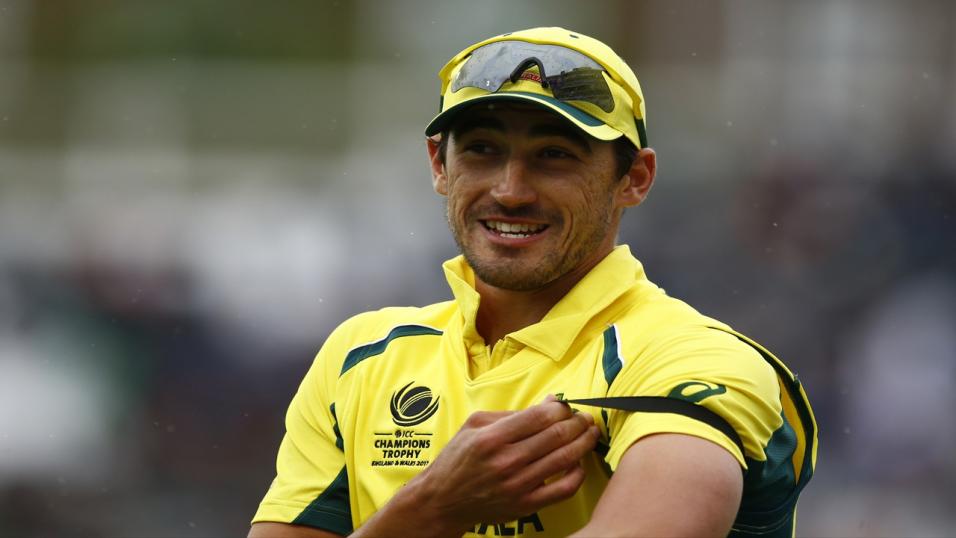 Starc could be rested
Where is the value on the side markets for the decider in Hobart early on Sunday? Ed Hawkins finds out...
"What we like about Coulter-Nile, who has suffered horribly with injuries, is his form over the last two years"
Coulter-Nile catches eye
Having finally won a game, the Australian selectors' consistent eye on the future may mean that one of their feared pace attack could be rested for the decider in Hobart.
Whether the Aussies would be better off in the long term going all out for a win given the short supply of late might be missed by the brains trust (it adds to the feeling the hosts are a poor bet). But Mitchell Starc, Josh Hazlewood and Pat Cummins have consistently been rested.
Cummins will probably play regardless but Starc or Hazlewood are forever dusting cotton wool from their shoulders and forking it out of their ears.
If one of Starc or Hazlewood does miss out, it has consequences for the top Australia bowler market with Sportsbook, not to mention Australia's chances of winning. Starc is the 11/4 favourite followed by Hazlewood at 10/3.
There are few better than Starc in this format. For a long time he was unsurpassable as the world No 1, able to take wickets with new ball or old. His prowess is displayed by his true odds in the market, which come in at 14/5. Hazlewood, more of a steady Eddie, is actually a 3/1 shot.
If one misses out value is blown open for the one who survives, or elsewhere. The obvious selection might be Cummins at 7/2. His true odds are 16/5. But we also have a soft spot for Nathan Coulter-Nile at 7/2, even if by the letter of the law he should be bigger.
Coulter-Nile opened the bowling in the first ODI but took a beating. He was dropped last time out. What we like about Coulter-Nile, who has suffered horribly with injuries, is his form over the last two years. He is Australia's most dangerous bowler in that time if you consider strike rate important.
The rangy pacer takes a wicket every 28.3 balls, which is impressive even if he has managed only six games in the study period. It is superior to Starc (30.1), Hazlewood (29.9) and Cummins (38.9). Coulter-Nile also has good memories in the green and gold at the venue, taking four wickets against England in a T20 in 2014.
De Kock fair jolly
The South Africa top runscorer market has been a little tricky to decipher this series because two of their top runscorers over the years - Hashim Amla and JP Duminy - are missing with injury.
Since Amla made his debut ten years ago, South Africa have scored 48,515 runs. Amla and Duminy are responsible for more than 25% of them. That means that hit rates in the top runscorer markets are largely irrelevant. We need a new study which shows how well team-mates do without these two.
There have been only five matches in the last ten years when neither have been available. It's not the exhaustive study we were hoping for. Still, it reinforces Quinton de Kock as the right jolly. He tops the run charts in that time with 185. De Kock is 3/1 with Sportsbook.
Faf Du Plessis, who we have suspected is value all along, is probably deserving of second jolly status because he has 169 runs, putting him second on the list. Du Plessis is 7/2.
Hawk-Eye P-L
2018 - points p-l: -2.46 (74 points staked)
2017 - points p-l: +5.29 (26 points staked)