Hawk Eye - Australia v South Africa ODI Betting: Ngidi a must bet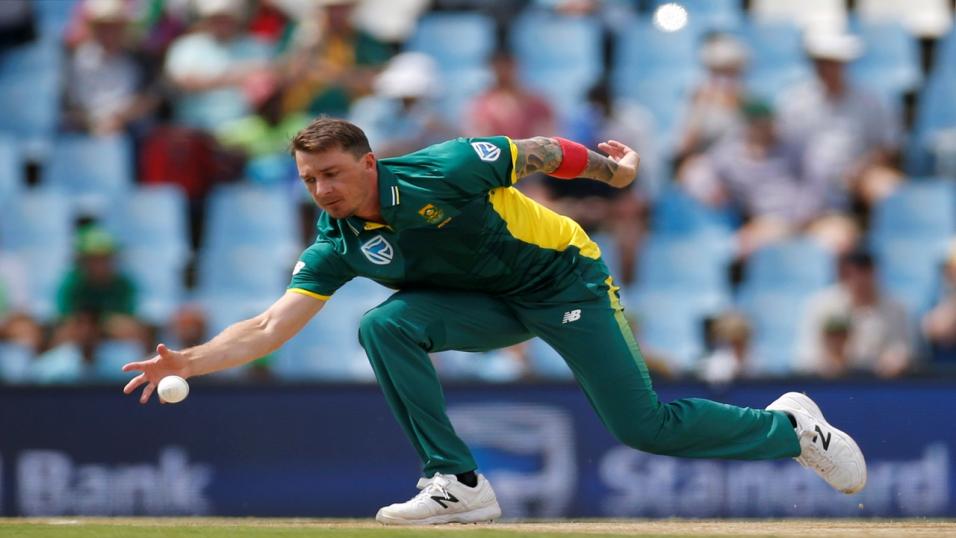 Steyn is an unknown quantity now
Ed Hawkins uncovers some knockout value in the top South Africa bowler market for their three-match series against the Aussies from Sunday
"Ngidi has 22 wickets in slightly less of a third of Rabada's matches. He is averaging 2.2 wickets per match to Rabada's 1.5 and Tahir's 1.6"
Five defeats in a row
Australia's star has waned in more ways than one since their World Cup triumph of 2015. The undisputed best in the world - and probably the best there ever will be considering three wins in the last four global competitions - have been reduced to a middle-ranking outfit bewildered at playing catch-up with the rest.
The ICC rate Australia as the sixth-best team in the world with Bangladesh only seven ranking points behind. Since beating New Zealand in the final on home soil three years ago they have lost their way. In the 16 series that have followed, Australia have won eight. A fifty-fifty record over such a long study period is anathema to this once proud nation. Worse is their more recent record. Five defeats in their last five.
On those numbers alone we are justified at scoffing at prices of no better than 4/7 (Betfair Sportsbook) that they beat South Africa in a three-match series at home which starts in Perth on the early hours of Sunday. South Africa are 5/4.
South Africa are the fourth-best in the world and they arrive with a terrific bowling line-up consisting Kagiso Rabada, Lungi Ngidi, Imran Tahir and, if need be, the wily old stager Dale Steyn. Unfortunately, they are without Hashim Amla and JP Duminy to injury.
This could be a bowl-off then. Australia boast Mitchell Starc, Nathan Coulter-Nile, Pat Cummins and Josh Hazlewood. In terms of pace options it doesn't get much better than that.
A tight series is expected and the shrewdies may consider betting both to be victors by a 2-1 scoreline. Australia are 17/10 and South Africa 2/1.
The coming man
If Australia are being priced up on past glories, the same could be true of the South Africa top bowler series markets where we have some doubts about true prices.
Lungi Ngidi, the South African tyro, is the coming man. Ngidi is rapid - if a little expensive at time - and he has made a terrific start to his international career. Betfair Sportsbook rate him at 5/1 to be top Saffer bowler.
Kagiso Rabada is favourite at 5/2 followed by Dale Steyn at 11/4 and Imran Tahir at 3s. We don't have Steyn and Tahir ahead of Ngidi. And we're not entirely sure Rabada should be jolly.
At first look at the wickets list in the last two years it is easy to understand why the odds have been set as they are. Rabada is No 1 with 43 in 29 matches. Next best is Tahir with 38 in 24. Ngidi has, of course, only played ten matches so is only fourth in the list.
The detail is key, though. Ngidi has 22 wickets in slightly less of a third of Rabada's matches. He is averaging 2.2 wickets per match to Rabada's 1.5 and Tahir's 1.6. This discrepancy is borne out by strike rates. Ngidi is vastly superior with a wicket every 21.9 balls, compared to Rabada at 35.1 and Tahir at 31.2.
Does Ngidi sound like a 5/1 shot to you? No, didn't think so. As for Steyn his injury record these days is poor and he has played only two games in the study period. It is tough to tell how dangerous he is.
Hawk-Eye P-L
2018 - points p-l: -1.29 (71 points staked)
2017 - points p-l: +5.29 (26 points staked)