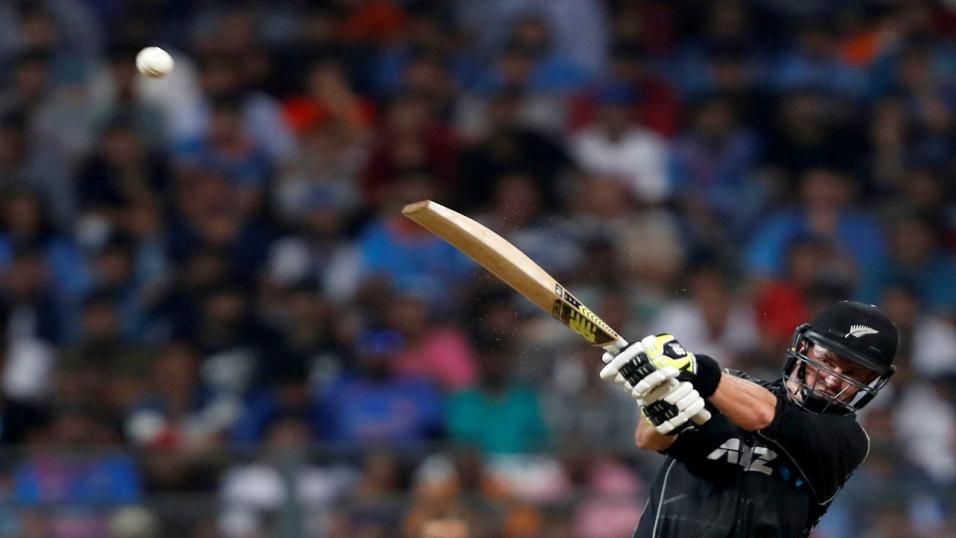 Munro does not stand on ceremony
Ed Hawkins crunches the numbers and finds an edge on the side markets for the contest in Sydney on Saturday...
"It's like asking Harry Kane to play on the wing. Moving from opener to a No 3 or No 4, No 5 is a completely different role. These are specialist positions"
Australia were shocked by England's ultra-aggressive approach in the ODI series. They said they needed to match it. But realising they couldn't flick a switch overnight they stuck to their previous gameplan. There is something admirable about that.
For the Trans-Tasman T20 series, however, the Aussies could well be changing tack. They have gone for ultra-aggressive players. Chris Lynn, Alex Carey, D'Arcy Short and Travis Head are named in their squad. Add in David Warner and Aaron Finch and that is powerful group of hitters.
Finch is actually injured for game one having suffered a minor hamstring injury. Australia would never admit it but they might be relieved. There is a hint of desperation about their selection, you see.
They have crammed the squad full of opening batsmen. All of the players listed above have scored the bulk of their runs in the opening berths, where runs, let's face it, are easier to come by because the field is up. There are some stats around which suggest Carey, the Adelaide Strikers player, is actually more effective when the powerplay is over but it still represents a gamble by the hosts.
A couple of those players could well be asked to play outside of their best position. Think of that in football terms with regard to someone like Short, who has taken the Bash by storm. It's like asking Harry Kane to play on the wing. Moving from opener to a No 3 or No 4, No 5 is a completely different role. These are specialist positions.
The Bash players have been picked because they have performed in their best positions but they won't all be able to play there.
With Australia looking unbalanced and confused, the best way to profit is to take them on in the match bets for fours and sixes. Betfair Sportsbook make Australia 5/6 jollies to win both with New Zealand 13/10 and even money respectively.
Over the last year Australia average 10.8 fours per match and 5 sixes. New Zealand average 10.7 and 6.9 sixes. It is arguable then that the Aussies should be taken on in both. The standout value, though, is the Kiwis to hit most sixes.
Marvellous Munro
In October Hawk Eye analysed Colin Munro's promotion to opener for New Zealand's ODI team. He was charged with bringing his T20 form to a different format. And although we shorted his runs on that occasion and it paid off, the other gamble worked.
He has blasted away in ODI strongly, striking at 122 and notching more than 300 runs. In the meantime Munro has maintained his reputation as a blitzer in T20 after a wobble. He is now rated as the No 3 batsman in the world and was one of the few Kiwis to be picked up in the IPL auction. His dangerous opening partner, Martin Guptill, wasn't.
The Betfair Sportsbook offer over/under 22.5 runs for Munro in this match at 4/5 and 10/11 respectively. Over the course of his career (37 innings) Munro beats that mark 43 per cent of the time. But that doesn't necessarily mean he isn't value.
Clearly Munro is a better player now than when he began his international journey in 2012. And his resurgence in the last year should not be ignored. Since 6 January 2017 Munro has batted 11 times and he has beaten the mark six times. And how. He has notched scores of 101-109-53-66-104-49.
It's an extraordinary record. If Munro gets in, he hurts teams. He is 9/2 for top match batsman, 11/4 for a fifty and 7/1 joint favourite for man of the match.

Hawk-Eye P-L
2018 - points p-l: -0.6 (13 points staked)
2017 - points p-l: +5.29 (26 points staked)