Hawk Eye on Australia v India Second ODI: Market at sixes and sevens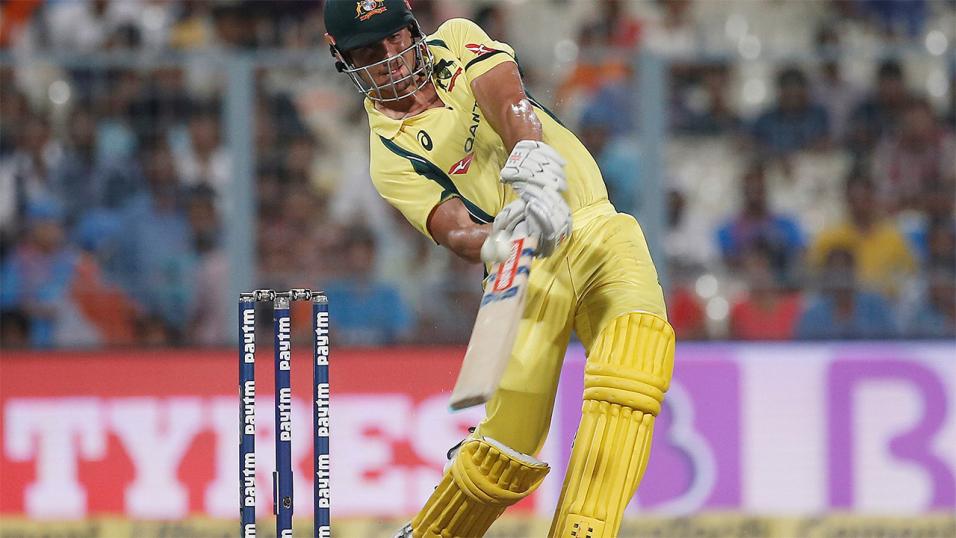 Stoinis is the danger to the sixes bet
Ed Hawkins gets the stats book out for game two from Adelaide early on Tuesday and says India should be favourites for more sixes...
"Marcus Stoinis looks like a caveman, is built like a caveman and has, in the past, waved his bat with all the subtlety (or should we say brutality) of one"
Australia v India
Tuesday 15 January 03.20
Live on BT Sport
Edge on sixes
In their last two day-night one-day internationals at the Adelaide Oval Australia have hit only three sixes, and two of them came from the bat of one player, Chris Lynn. And he's been dropped from the squad.
Instead, Australia are trying a different approach to runscoring. The likes of Usman Khawaja and Peter Handscomb have been parachuted into the middle-order to try to set up a platform for damage later on.
Although both Khawaja and Handscomb are not trendy types for ODI these days, it could well pay off next summer in the World Cup in England. If the ball zips about through the air and off the seam, it might be smart to have circumspect batters to take the shine off, keep the scoreboard ticking and then make way for the brutes.
At the SCG in game one, Handscomb actually scored pretty quickly - it's churlish to criticise a strike rate of 115 - and was more brutal than Marcus Stoinis who looks like a caveman, is built like a caveman and has, in the past, waved his bat with all the subtlety (or should we say brutality) of one.
And if Jhye Richardson, who took four wickets, and Jason Behrendorrf (two for him) keep their spots to take their Perth Scorchers roadshow to the World Cup, Australia might not look so dumb after all. These two could be lethal if there's a bit of movement in England. Let's face it, there's always a bit of help.
Australia could be at the start of a ODI redux. Going back in time to the good old days when they know they just don't have the players to play the modern way. Which is why we started talking about six appeal. The Aussies don't have much.
We expect Australia to dig in for twos and threes and fours in favour of the big shots. This change of tactic, clearly evidence by their choice of player, in line with their recent history of just not being very good at hitting sixes, should give us an edge.
The Sportsbook go 10/11 Australia v 11/10 India in a sixes match bet. That's the wrong favourite by our numbers. In the last 12 months Australia average 4.5 sixes per match. That is the same average as India's. A choice affair, then, surely? Well, maybe India should be favourites. Over a two-year study they average 5.16 sixes per match with the Aussies at 4.6.
Even in defeat in Sydney - and a 34-run deficit - India hit more sixsn than Australia. And by some distance. They notched seven to Australia's four. That haul from the hosts meant that under 6.5 sixes bet on Australia was a darn good one.
We'd love to be betting that line again but, alas, the market isn't available. This wager is not as good, of course, because we're relying on two sets of formbook to hold but it's still worthy of a play.
Rohit value holds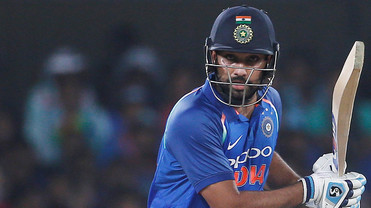 On our record we had Virat Kohli at 12/5 instead of 5/2 for top India runscorer honours at the SCG. With the Sportsbook going the same after he drew a blank we have to avoid the temptation to bet on him faring better.
Kohli is God-like and his paltry return of three runs was a surprise and it is not irrational to expect more from his bat. But price is the absolute king and we can't advise.
Instead Rohit Sharma remains value, just as we said. We betted him for a ton at 11/2 and he duly obliged. Some may also have been on him for top bat because we rated him at 13/8 when he was 11/4. This time 13/5 (Sportsbook) is available.

Ed Hawkins P-L
2019 - points p-l: +2.3 (6 points staked)
2018 - points p-l: +5.86 (87 points staked)
2017 - points p-l: +5.29 (26 points staked)
Recommended bets