Australia v India 4th Test In-Play advice: Runs to come but hosts should still win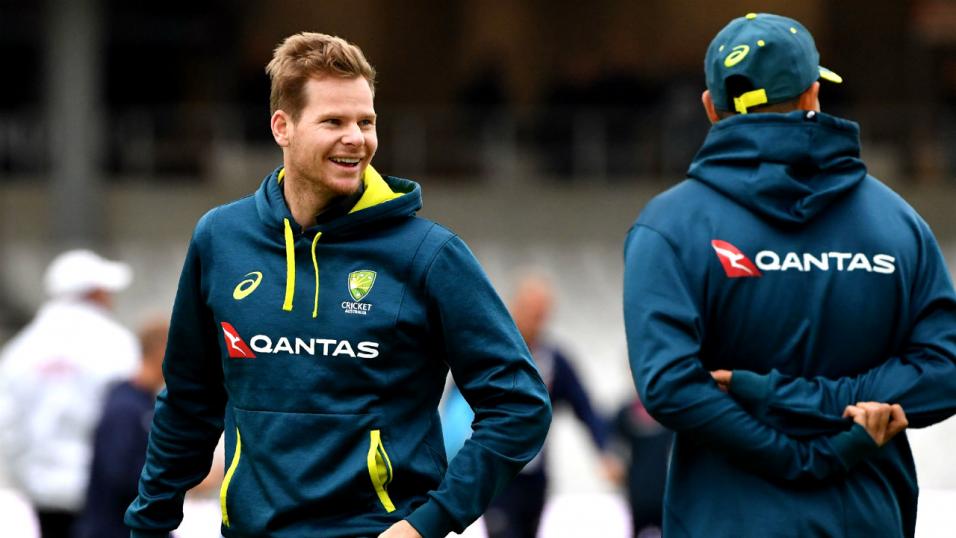 Smith should be smiling at the end of the SCG Test
With the weather forecast excellent for the last two days of the Sydney Test, Ed Hawkins crunches the numbers and reveals how the match-odds market will play out
"India have lost six of their last eight away from home (two draws) when conceding 500 or more in first-innings of a match"
Two days into Australia and India's fourth, and final, Test of the series there have been 643 runs scored for the loss of just eight wickets. As a result there will be anxiety among those who have had a pre-match bet on the hosts, who went odds-against before a ball was bowled, that a stalemate is in the offing.
It is understandable. The pitch looks a belter. It was so good that each of Australia's top six made half-centuries - the first time that has happened - as they amassed 572. India, despite the loss of Murali Vijay to the third ball, then cruised to 71 for one. 
At Melbourne in game three, Australia had made 530 in the first innings and could not force a result, although Steven Smith, the Australia captain, was guilty of negative captaincy over the timing of his declaration in the third innings. It is a result still fresh in the memory and one, almost certainly, that bettors will cringe at.
You see, we don't like it when there is a draw in a Test match. The draw layers made hay for several years as many struggled to catch up with faster scoring rates and the ability of wickets to recover quickly after rain. Draws are just not supposed to happen too often in this era.
And the draw price is heading south for the Sydney Test. It is 2.447/5 now with Australia 1.834/5 and India surely an irrelevant 22.021/1.That Australia price has refused to budge much, despite their dominance thus far. And there lies the value.
There is still a trend, although not as marked as it once was, for a Match Odds market to react slowly to a big total by the side batting first. Its immediate reaction is to reckon that the wicket is too good to bat on for a side to take 20 wickets. It can be guilty of being priced as if the state of the pitch will not change. 
The Adelaide Test in this series was a good example. This has always been a reliable source of value for bettors who believe that the side batting first is clearly dominant, on top, or to put it more simply, winning.
Australia are a good price to win at the SCG simply because we know from history the state of the wicket will change. It will not be a featherbed forever. However, it is pertinent to note that it could well get better before it gets worse, which should mean there will be even more room for manoeuvre on Australia's price.
The second innings of the match at SCG in the last ten years has actually produced more runs than the first. Its average (402) is greater by a sizeable 81 runs. The all-out average in the third innings is 280. The deterioration can be rapid. India are 1.9310/11 for 425 or more. 
Australia and India know this all too well. In 2008 these sides met at the SCG and aside from an unseemly race row between the two it was notable for being a classic case when the draw price collapsed too early.
 
The home side racked up 463. They took an early India wicket but the tourists recovered by the end of day two. They were cruising at 213 for three. Eventually they scored 532 as once again the second innings proved more fruitful for batters.  Surely India couldn't lose from there?
They did. An India team including Laxman, Dravid, Tendulkar and Ganguly folded on a fourth-innings Sydney pitch, being bowled out for 210 chasing 333. It maintained a remarkable record of results at the famous ground. They just don't do draws in Sydney. There have been only 17 in 103 Tests and one since November 1995.
The chief reason is the pitch but we must also nod our heads to the fact that the venue is often the last of a series. Bodies and minds are weary and the spoils have already been won or lost. Captains will chance their arm on declarations and generally positive cricket is played. There is little to lose. 
We don't expect that the nature of the Sydney wicket has changed. There are some hefty numbers in our favour. For example, the average runs per wicket in the fourth innings is 24. Compare that to the average of 44 in the second and it is clear the SCG 'top' goes.
There are big statistics weighing heavily on the shoulders of India. They have lost six of their last eight away from home (two draws) when conceding 500 or more in first-innings of a match. Australia have won nine of their last 11 at home when scoring 500 or more in the first-innings of a match.
Australia, as we suggested in our match preview, should win the Test. After two days that view has only been reinforced. Everything is in their favour, although it is worth repeating that we expect their odds to drift. They could well be odds-against once more by the close on day three.
Hold firm, though. And as we approach day five, take a note of these stats. The highest total chased at the SCG batting last was 287 by Australia against South Africa in 2006. There has, however, only been 32 successful chases and just six of them were for 200 or more. The bowling side, in the last ten years, has needed an average of eight overs to take a wicket. Let's hope Smith is aware of that this time. 
Ed Hawkins P/L
2014: +325.10 (ROI 28.5%)
2013: +250.80 (ROI 25%)
To £10 level stakes, based only on available prices
Follow Ed on Twitter @cricketbetting