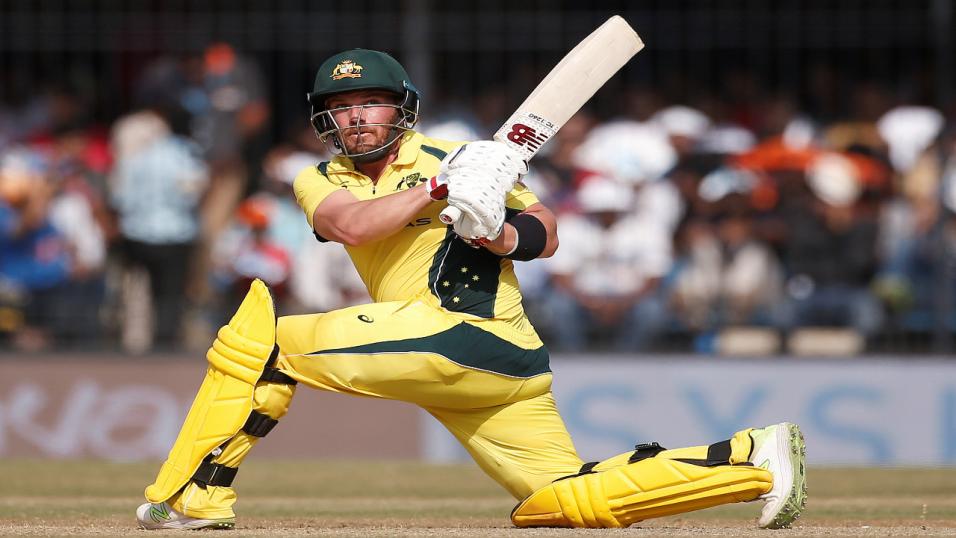 Finch is worth taking on
Ed Hawkins gets the calculator and spreadsheet out to unearth some value for the Sydney contest early on Sunday...
"Finch does not have a stellar record at Sydney, either. He has an average of 27 in nine matches, which is bumped up to 30 if we ignore that he didn't bat in one of them"
Aaron Finch is a contradiction. He is built like a bulldozer, yet is remarkably agile and nimble. He has the record of a superstar but remains something of a forgotten man. He should go off favourite for top bat, but rarely does.
In short, he is a terrific player and doesn't get the credit he deserves. Finch has notched 10 ODI centuries in 83 innings. That's the fastest to 10 by an Australian. Yes, quicker than David Warner, Ricky Ponting and Matthew Hayden.
He also boasts an extraordinary record against England. Five of his centuries have come against them (from 19 innings) and he has an average of 54. The last of those came at The Gabba on Friday in another Australia defeat. He must wonder why his team-mates are struggling so given that it's back-to-back big ones for the big man.
We admire Finch. Yet this is no time for emotion. We have an overwhelming urge to get against him at Sydney because, simply, the odds are against him causing England problems again. And it's a relatively simply sum to work out.
Sportsbook rate Finch a 5/6 shot for 37.5 runs over/under. Statistically, it's a clear short with him busting that mark only 37% of the time. Sure, we can have a debate over his individual record against England and whether that means he is, in fact, value. Simply we prefer an 83 innings study to an 18-innings one.
The law of averages would also state that Finch is due a 'failure'. Now, that may mean he scores 38. We get that. We also get that the law of averages is a crude and inflexible law in such a context. But it is true that Finch has only twice put together three consecutive scores of 37.5 or more.
Finch does not have a stellar record at Sydney, either. He has an average of 27 in nine matches, which is bumped up to 30 if we ignore that he didn't bat in one of them.

A trickier gamble is to bet him for between 25.5 runs and 35.5 at 15/2 or 35.5-49.5 at 13/2 with Sportsbook.
It is possible to get oneself in quite the tangle with the plethora of Finch options. He is 5/4 for a fifty and 4/7 not to salute. There are also over/unders at 27.5 and 51.5.
The Victorian is 13/5 with Sportsbook for top-bat honours. Steve Smith is 11/5 and Warner 3/1. These two do have good records at the SCG, as described in our full match preview. Warner is 10/11 for 35.5 runs or more.
Warner is 5/1 for top match runscorer, Finch is 9/2 the same price as Smith. Warner and Smith are both 5/1 for man of the match with Finch a point bigger.
England still underrated for boundaries
Before the Gabba Test we made a detailed explanation of why England should be favourites to hit more fours and sixes than Australia. You can read it here. In short, they hit more boundaries more regularly than their counterparts.
In Brisbane they copped easily on our recommendation for most fours. Australia managed 21 and England 29. That was one below the average for Australia over the last three years and a boost of five by England.
Sportsbook again have the Aussies as jollies on the fours markets so feel free to steam in on even money England.
Hawk-Eye P-L
2018 - points p-l: +1.4 (7 points staked)
2017 - points p-l: +5.29 (26 points staked)
To 1pt level stakes
Recommended bets