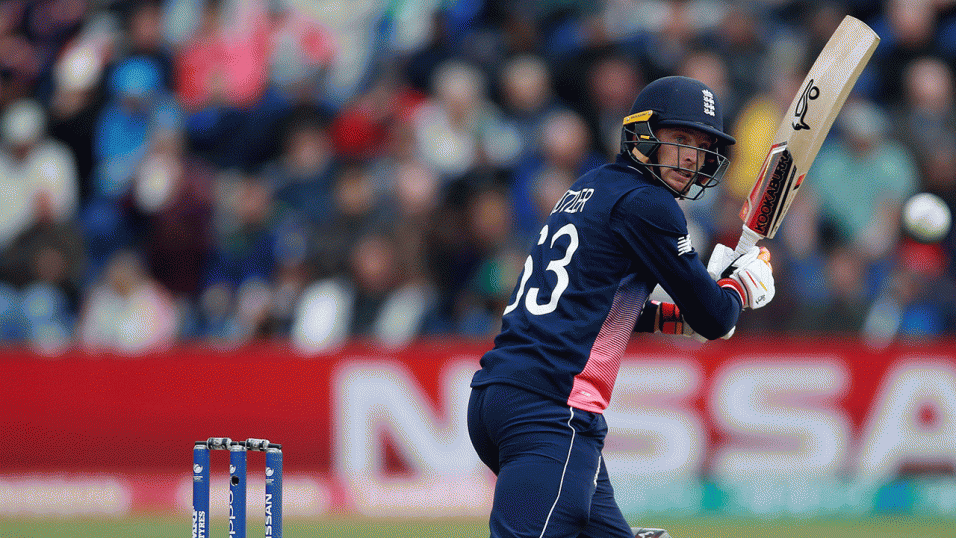 Buttler is underrated for honours
Ed Hawkins tries to unearth some value on the side markets for the game in Hobart on Sunday and England's blitzer might not be a bad place to start
"If you want a bit more meat on the bone it is possible to believe that Buttler could actually bat higher up this tour"
Buttler could serve up a winner
Jos Buttler is [6.0] for top-bat honours with Betfair Exchange. His is a price which always seems big in T20 because of his destructive ability to change a game or destroy at an attack within a matter of overs. There are few players in the world like Buttler.
It's not that he isn't respected for what he can do, it's just the market is more cautious about players who do not bat inside the top four. Buttler has been hovering around the Nos 5 and 6 for a couple of years now. Still, should he be shorter?
Statistically, yes. He top scores just shy of 19% of the time so he is around a [5.3] poke. That's a fair chunk in punters' favour. Consider also that Betfair Sportsbook have him in at 4/1.
If you want a bit more meat on the bone it is possible to believe that he could actually bat higher up this tour. There is no Joe Root or Ben Stokes and England may look to build everything around him.
For runs bettors, Root's absence could be a major boost. Only the Yorkshireman has scored more in this format for England in the last three years than Buttler.
In Root's place, though, is a bit of a roadblock. James Vince is a good T20 player, who may well slip under the radar because of his disastrous Ashes displays. But think back and Vince was playing as if it was a T20 in those Tests.
Vince has 163 runs in five innings so far, a haul which would put him well past Buttler on the same number of games. The Hampshire man is 4/1 with Betfair Sportsbook and with him expected to bat at No 3 that could well look big.
Warner getting closer
Here are some numbers: 6-15-13-8-35-2. Random? Not particularly. All pretty low. Could be anybody's weekly lottery selection. In this case, though, it's a list of scores for someone whose luck has run out. David Warner.
Poor Warner is on a terrible trot. And that's not great news for him or us because as one of the most reliable hitters in T20 we'd much prefer the opportunity to get with him in some fashion or another. But it's terribly hard when the bloke couldn't hit a beach ball at present.
It is difficult to put a finger on why Warner has been so bad of late. Those list of six scores have all come since the end of the Ashes - when he scored 56 in Sydney - so it could be 'after the lord mayor's show' syndrome. You know, now the pomp and ceremony is done some poor sap has to trail behind the horses and clean up the dung.
Warner doesn't strike us as the sort of chap to get gloomy about the big show being over. He is, after all, a one-day player who took his brand of belting to the Test arena and it paid off.
At times like this it is worth reminding ourselves that the longer an extraordinary sequence goes on - and this is extraordinary given Warner's talent - then the less likely it is to continue. It's the law of averages. Warner is overdue big time.
Punters expecting something decent don't actually need anything that special. Warner is 5/6 for 22.5 runs or more with Sportsbook. He has a career mark of 27. So regardless of his form, you can take comfort that it's a value wager on pure maths.
Hawk-Eye P-L
2018 - points p-l: -0.3 (15 points staked)
2017 - points p-l: +5.29 (26 points staked)
Recommended bets
Back J Buttler top England runscorer