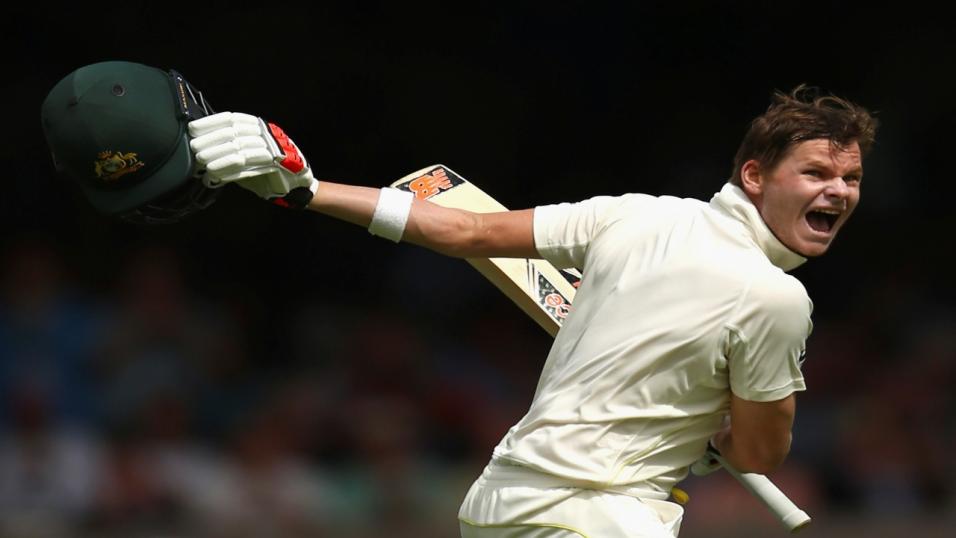 Smith could be the anchor for Australia
Ed Hawkins says there is no justification for the Aussies being as short for Friday's clash at The Gabba following their comprehensive defeat in the series opener...
"Australia are on a poor run and confidence must be low. Their issues are clearly greater than England and there is no justification for the odds"
Australia v England
Friday 19 January 03.20
TV: live on BT Sport
Australia
There has been a very un-Australian reaction to the comprehensive defeat by England in game one. The general theme has been: we need to copy England. Although some balance was restored by David Warner who, typically bullish, just reckoned that his mates had been caught a little cold.
The former attitude is a symptom of a bad run in this format. It's now one win in their last nine. That's the most un-Australian of all.
Steve Smith, the skipper, said his team might have to bat more like England with players throwing caution to the wind with one man anchoring the madness. For Joe Root then, read Smith himself.
Australia were a little sluggish in the last ten overs when they had a platform to build to 340. England probably deserve some credit for bowling well but there is no guarantee that they won't suffer at the death at some stage.
There will be no Josh Hazlewood or Pat Cummins for this one. Hazlewood has a virus and Cummins is due a rest. Jhye Richardson, the untried Perth pacer, replaces Cummins.
England
There was a very typical English reaction to the Melbourne success. 'Why couldn't they do that in the Ashes? Jason Roy should be playing Test cricket.' Good grief. ODI is, literally, a different ball game to Tests. England are good at one and pretty average at the other currently.
Roy's 180 was magnificent in an ODI context. But it was no dress rehearsal for the longer format. If he batted like that at the top level he wouldn't get 180 in a whole series. It was good to see him return to form, though, considering the same media folks who were calling for his head after a poor run now want him elevated.
Roy and England have always been gung-ho. Perhaps they are more so in this series. Moving Alex Hales to No 3 and opening with Jonny Bairstow is an attacking move because it splits the two blitzers. And there is good depth with the bat. England bat down to No 10. Australia to No 9.
First-innings runs
There have been 11 ODI played at The Gabba in the last seven years. The first-innings scores (most recent first) read: 268-308-235-278-153-300-74-321-288-289-249. That gives us an average of 251. It is not as good a batting wicket as one would expect. Indeed, the 74 that Australia were bowled out for by Sri Lanka in 2013 suggests plenty of help for the pacers. India were also rolled for 153 against India tin 2015. They were bowled out, chasing, for 178 by Australia in 2012. Australia chased 308 against India in 2016, though.
Match odds
Australia are [1.60] for an equaliser at The Gabba with England [2.6]. It would be fair to say that the market was not convinced by the tourists' stroll at the MCG, then.
Given that we believed England should have been shorter for that game, it wouldn't make much sense if we suddenly decided they were no longer value, having proven they are a capable outfit. More so when Australia are short of Hazlewood and Cummins.
As we said before, England have their failings. They do concede 300 a lot. And the attacking intent which is so admired can, occasionally, result in them getting rolled. Could happen at The Gabba. Might not, though.
But Australia are on a poor run and confidence must be low. Their issues are clearly greater than England and there is no justification for the odds.
Top Australia runscorer
There is limited ODI ground form to go on here. Smith has batted twice in the last five years at The Gabba, scoring 46 runs and Warner three times managing 29. Those numbers won't make odds of [3.8] and [4.3] respectively appeal. Aaron Finch, who loves batting against England, made 71 in that chase against India. He is [4.6].
Top England runscorer
Surprisingly, Roy is not favourite here. He gets a [4.7] quote with Root [4.2]. Bairstow is also [4.7]. Hales, who was knocked off top spot by Roy for highest English ODI score, is [5.0]. There is an in-depth analysis of Roy's form here.
Ed Hawkins P-L
2018: +6.56
2017: +14.5pts
2016: +18.1pts
2015: +38pts
2014: +31.5pts
2013: +25pts
Based only on available prices. Does not include back-to-lay in-running match advice or commission rate. Figures 2013-2016 on 1pt level stakes. New points system (0.5pt-5) introduced for 2017. Includes Hawk-Eye stats column p-l
Recommended bets
Back England at [2.60] (2pts)