World Twenty20 Final: Eden Gardens pitch could help Windies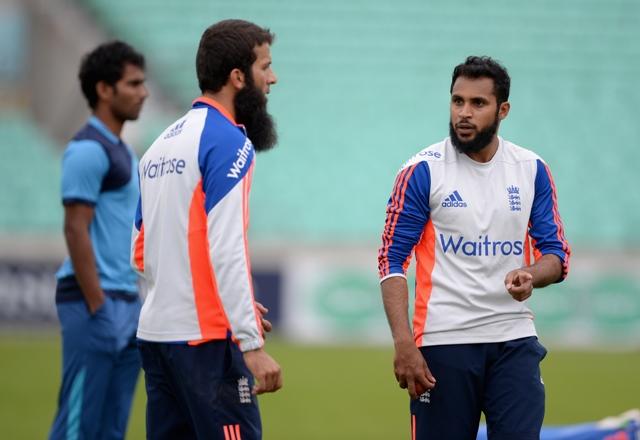 Moeen and Rashid have underperformed
Ed Hawkins provides an extensive pitch report for Eden Gardens ahead of Sunday's final and suggests it gives the Windies an advantage...

"The belief (which appears wholly justified) that this is a final which is going to be won by the chasing side could be scuppered if the Kolkata pitch is a pudding"
England v West Indies
World Twenty20 Final
Sunday, 14:30
Live on Sky Sports

The match odds market is already struggling to split England and West Indies ahead of Sunday's final in Kolkata where the teams will aim to become the first double winners of the tournament.

England, who bullied New Zealand, are marginal outsiders at 2.021/1 while the Windies are 1.9620/21. Favouritism is probably justified because of their dismissal of India, pre-tournament favourites and hosts, with such ease.

Both semi-finals were similar in that they were won by chasing teams who batted with carefree abandon. England and West Indies are two of the most exciting T20 sides in the short history of the format because they are devoted to a 'no fear' mantra.

England's world-record chase against South Africa confirmed their reputation as a side who could chase anything while the Windies are not far behind having knocked off 193 against India with seven wickets and two balls to spare.

It begs the question: what will be enough for a side batting first to beat either of these two?

The difficulty in producing an answer is probably why they are hard to split before the showpiece. Even in-running, it would surely be folly to be too heavy with the team batting first at anything fewer than 190.

Such a statement would have been greeted with incredulity a few years ago and England and West Indies have taken the art - if that is the right word - of batting in the format to new heights.

The ability to build pressure when defending a target, however, is fast becoming a lost art. India were seemingly hopeless at stemming the flow and even New Zealand, who had three times won batting first in the tournament previously, had no answer to England's hitting.

What that match showed was the importance of the pitch. The Kiwis previously had been assisted by sluggish surfaces which stifled and stagnated batsmen and run rates respectively.

The nature of the surface at Eden Gardens on Sunday then is absolutely crucial. The belief (which appears wholly justified) that this is a final which is going to be won by the chasing side could be scuppered if the Kolkata pitch is a pudding.

So how likely is that? And if it does stick and hold, which side has the spinners who can provide a more definitive edge?

It is not entirely helpful that that Eden Gardens pitch has been difficult to read this tournament. Pakistan, one of the weaker batting units, smoked more than 200 on it against Bangladesh. A few days later they managed only 118 against India.

Of course the common denominator there is Pakistan as much as it is Eden Gardens so perhaps we should take the performances of a team who are renowned as chaotic and unpredictable with a pinch of salt.

When we do that a pattern emerges which suggests the surface gets slower as a match progresses and spinners have more of a say.

In three of the four matches the economy rate of spinners has been significantly reduced in the second innings than the first. Pakistan's went for 6.75 an over when defending against Bangladesh who could only manage 8.4 an over. Sri Lanka's rate was eight in the first innings against Afghanistan, who kept things tight at 6.1 in the chase.

And the game which strongly suggested the pitch was turner - New Zealand's defence of 145 against Bangladesh - saw an economy rate of 7.7 for spinners in the first innings as opposed to 5.1 in the second.

The one exception was the Indo-Pak clash. India, of course, bowled first and eight overs of spin cost just 36 runs. Pakistan bowled only six at 7.8 runs an over. This discrepancy can be explained by Pakistan's over-reliance on three fast bowlers, a strategy wholly out of line with almost every other team.

With spin important then, it is West Indies who will feel they have the personnel to take advantage. Indeed, it could be argued they are vastly superior in this regard.

West Indies twirlers Samuel Badree and Suliemann Benn are Nos 2 and 3 on the list of most economical bowlers who have bowled 15 overs or more with rates of 5.68 and 5.78 respectively. Their opposite numbers, Adil Rashid and Moeen Ali, don't even make the list because their economy rates are 9.13 and 9.35.

This is a potentially match-defining difference. England, as they discovered when they failed to defend 183 against West Indies in their first game, have little hope of controlling a chase through their spin bowlers. On a wicket on Sunday which is likely to give spinners grip, that merely increases the likelihood of a West Indies team which bats second lifting the trophy.

England, however, will almost certainly be tested if they chase, which will be their preferred option. Badree and Benn working in tandem are likely to be capable of building pressure while the likes of Dwayne Bravo and Andre Russell will attempt to take pace off with cutters and slower balls.

As admirable as England's approach with the bat has been in T20, there is a danger that this could be an occasion when their desire to throw bat, and caution, to the wind could fail. The youthful exuberance which has been their greatest strength, could be exposed as their greatest weakness.
Ed Hawkins P/L
2016: +21.90
2015: +£380.50
2014: +315.10
2013: +250.80
To £10 level stakes (unless otherwise stated), based only on available prices. Does not include back-to-lay in-running match advice or commission rate.
Follow Ed on Twitter @cricketbetting
Discover the latest articles
Read past articles