Ed Hawkins: The stats that show backing the team batting second in T20 is profitable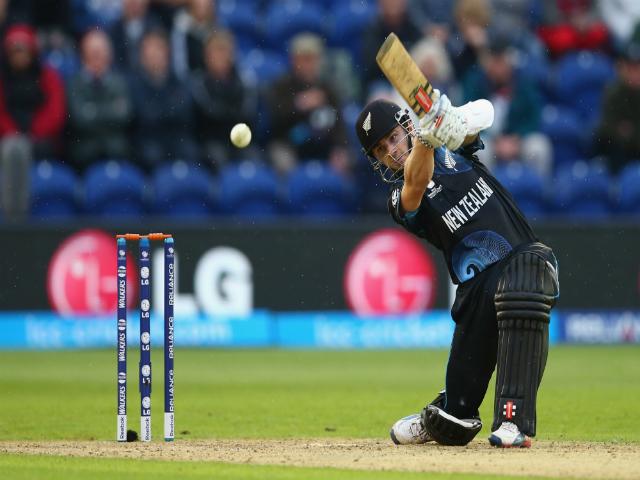 Williamson ignored a bias against South Africa
Ed Hawkins crunches some numbers to reveal a reliable strategy when making money on the T20 franchise leagues around the world...
"In the IPL last term, 14 of the first 15 matches were won by the chaser. Over the 60-game season such a huge bias, of course, did not continue but it was still 65% once Sunrisers Hyderabad had lifted the trophy."
Winning money on cricket betting is supposed to be hard work. So hard that a tiny minority manage to make it a profession. The knowledge, patience, emotional fortitude and ability to understand data mean it is highly-skilled.
And the hours required to keep up to speed with a truly global game make it demanding. Wherever you are betting in the world there will come a time at least every other week where you are burning the candle at both ends, catching the action from Melbourne or Manchester.
The opportunities are more varied than they have ever been. The explosion of Twenty20 franchise cricket has provided bettors with a rich mine to tap. The Indian Premier League, Big Bash, Bangladesh Premier League and Pakistan Super League are all popular. And soon England and South Africa will join the franchise revolution.
But with these chances comes hours of more work. The teams are often disparate units thrown together at a moment's notice. One must try to assess unknown homegrown players and how they will impact matches among international superstars. And with these teams having almost such limited training time together, the job of the coach - to build an ethos and work ethic - makes it almost impossible for a team to have an identity.
That is key. As a punter it is nice to know the characteristics of a team. In that regard, the Big Bash is something of a blessing. Brisbane can't bowl, Perth can etcetera. That holds. But in other leagues where the turnover of players can be greater it is not so easy. Can anyone really bet with confidence on Quetta Gladiators or Chittagong Vikings because they know their make-up?
Fortunately there is a trend in Twenty20 that renders most of this irrelevant. Perhaps no longer will we have to decipher average strike rates of batting and bowling attacks. Instead, just look at the toss bias. There is a trend at the moment for T20 matches to be won by the chaser.
The ongoing Pakistan Super League is an example of this. Six from eight matches have been won by the team batting second. Last season, 67% of matches were won by the team bowling first. Sixty-seven per cent! That's a retirement fund number.
In the IPL last term, 14 of the first 15 matches were won by the chaser. Over the 60-game season such a huge bias, of course, did not continue but it was still 65% once Sunrisers Hyderabad had lifted the trophy.
So, win the toss win the game. Indeed, toss winners went onto succeed in 62.5% of matches last season in the PSL, this is the third highest yet behind the 65% in Bash in 2011-12 and the 63% in the 2016 World T20.
As a strategy, it would appear one can't go wrong. Often in T20, teams are a much of a muchness. They both have three or four world class players, a couple of homegrown stinkers and then an ageing veteran or two who is holding out for the last pay cheque. And you can stare at the odds all day long and still struggle to split the pair. So often you just go with the bigger number because there is nothing to split them.
And that's great. It's not a bad strategy. This column has long held the view that the favourite in T20 is often a bad one because of the ability for one player - just one - to win a match on his own. The importance of the toss serves as a crucial filter.
Still, it is still worth wondering why there is an imbalance. In PSL it is easy to work out. The wickets are tired and dusty. With 23 of the 24 matches slated to be played at Dubai and Sharjah, those tracks get worn into submission so a team batting first looking to set the tone early on in tournament can falter.
Over the course of a tournament it appears that teams catch on and things become a bit more even. Early aggression gives way to studious target setting.
Another pointer that these trends can provide is the intelligence of a captain. Why the hell would any skip not bowl first having won the toss?
Well, it happens. Albeit rarely. Only the other day in fact, although this was a toss bias in reverse with the side batting first enjoying the rub. At Eden Park under lights six of the last seven had been won by the team batting first. So what did Kane Williamson do when asked to make a call against South Africa on Friday? Bowl.
It reinforces one of the old maxims: always wait for the result of the toss before betting.

Ed Hawkins P-L
2017: +9.87pts
2016: +18.1pts
2015: +38pts
2014: +31.5pts
2013: +25pts
Based only on available prices. Does not include back-to-lay in-running match advice or commission rate. Figures 2013-2016 on 1pt level stakes. New points system (0.5pt-5) introduced for 2017.
*Follow Ed on Twitter @cricketbetting
Discover the latest articles