Cheltenham Cash Race 2018: Beat your targets for a chance to win Gold Cup VIP tickets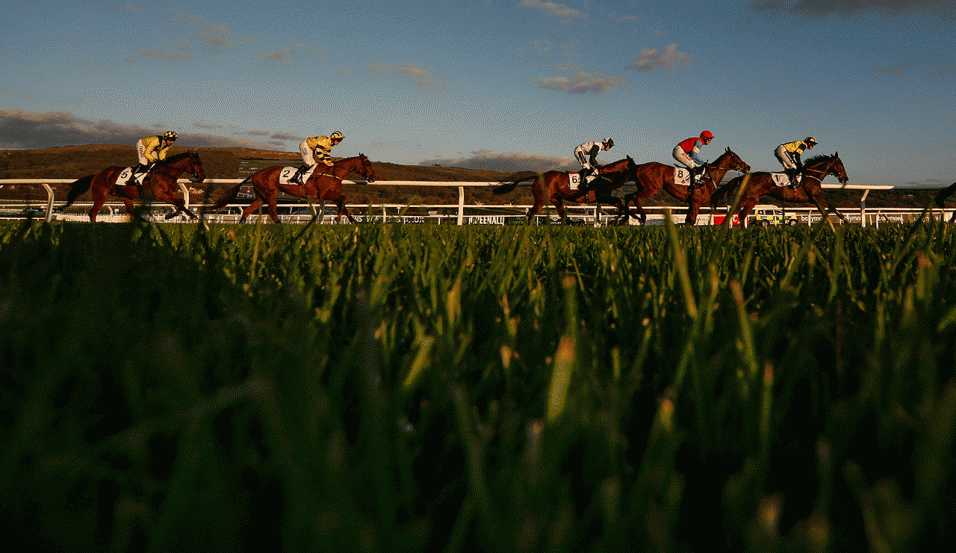 Join the Cash Race for the chance to win VIP Cheltenham tickets
The Betfair Cash Race returns with Cheltenham on the horizon, and you could be in for full VIP treatment at this year's festival if you beat your targets...
"By taking part in the Cash Race, you are automatically entered into a draw for 15 pairs of Club Enclosure tickets to Gold Cup day at Cheltenham."
Get ready for Betfair's latest Cash Race challenge, live from February 14. Can you smash your targets, build up your points, and sprint to the finish line to win cash prizes and, possibly, VIP tickets to this year's Cheltenham Gold Cup?
Throughout February and March put yourself to the test by earning points on the biggest sporting events as you bet - you even get points towards your cash prize if your bets don't win!
If you're lucky, you could win one of 15 pairs of tickets for Cheltenham Gold Cup day, five of these with VIP access around the course. Winners will be drawn from all who take part, and, even if you don't win the tickets, there are still loads of cash prizes to look forward to.
In the Winter Cash Race, we gave away almost £340,000 to over 32,000 customers around the world, and it could be even more this time, with more double points events to get you past your targets.
With a chance to attend Cheltenham on Gold Cup day up for grabs, the Cash Race gives you more opportunities than ever to win, so opt in now and you could be rubbing shoulders with VIPs at the biggest racing festival of the year!
Cheltenham Gold Cup Draws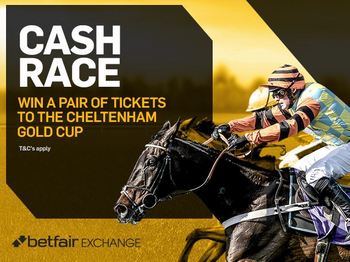 By taking part in the Cash Race, you are automatically entered into a draw for 15 pairs of Club Enclosure tickets to Gold Cup day at Cheltenham.
These tickets will put you right at the centre of one of the highlights of the sporting calendar. You'll have access to the final furlong and finish line area, giving you the best view of National Hunt racing's greatest competitors.
Draws will take place throughout the Cash Race to pick the lucky punters. Three pairs of tickets will be awarded on February 23 and March 2, with a further nine winners selected on March 12, including five VIP pairs.
Cash Race Double Points
There are eight Double Points days over the coming weeks. On these days you'll get twice your points on certain markets to help you beat your targets and earn prizes.
We're making it easier to win than ever before with unique achievable targets just for you and Double Points events that include:
Champions League on Feb 14
Europa League on Feb 15
Ascot & Haydock on Feb 17
Champions League on Feb 21
Europa League on Feb 22
Kempton & Lingfield on Feb 24
Champions League on Mar 6/7
Sandown on Mar 10
All football games on the Champions League and Europa League dates above will have double points, and all horse races on the highlighted racing dates will have double points as well, helping you to beat your targets and win.
How to Play
- Log in to the Cash Race site from February 14 to March 11 and choose to opt in to the offer.
- Then all you have to do is place bets and the Betfair Points you earn on every punt will help you reach your personal points targets.
- Reach your points targets and you'll win a cash prize. It really is that simple!
Your points will be updated daily on the promotional site, and should be up-to-date by 14:00 each day to include your previous day's activity.
You are eligible to win a maximum of one cash prize in this promotion. Cash prizes will be paid within 24 hours of the promotion ending
Check out the website for full terms and conditions.