Betfair an Official Partner of CONMEBOL club competitions until 2022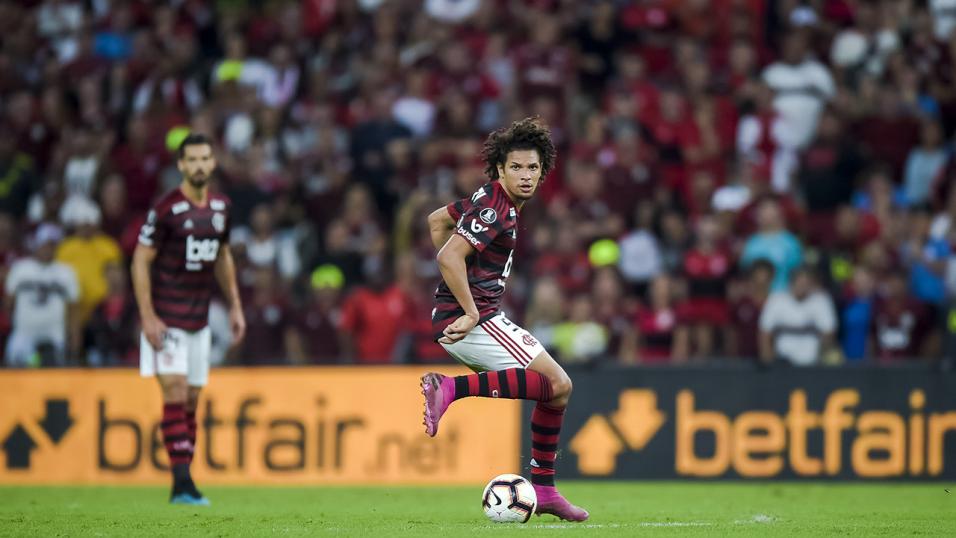 Flamengo's Willian Arao
Three-year deal will see Betfair sponsor CONMEBOL's two big club competitions including the legendary Libertadores...
Betfair, the world's largest online betting exchange company, is now an Official Partner of the CONMEBOL club competitions, namely CONMEBOL Libertadores and CONMEBOL Sudamericana. The agreement extends to December 31, 2022.
Betfair joins renowned global brands such as Amstel, Bridgestone, Gatorade, Mastercard, Qatar Airways, Santander, Rexona and Tag Heuer, who already work together with CONMEBOL in the development of their club competitions.
As part of the Sponsorship, Betfair will benefit from brand exposure across South America through in-stadia branding, broadcast and digital assets.
"We are pleased to present Betfair as a partner of the CONMEBOL Libertadores and CONMEBOL Sudamericana. With this important partnership, we add another global brand to the international status of South American football," said Juan Emilio Roa, Commercial Director of CONMEBOL.
Betfair Brand Director Stephen Mault said: "We are delighted to be the official betting partner of the CONMEBOL Libertadores and CONMEBOL Sudamericana.
"These two prestigious tournaments have provided so many memorable moments in world football throughout the ages and we are very proud to be supporting the action for the next three years. We look forward to seeing how the rest of this year's tournaments unfold".

Discover the latest articles
Read past articles