Trading on Betfair: Five stages of daily routine to be successful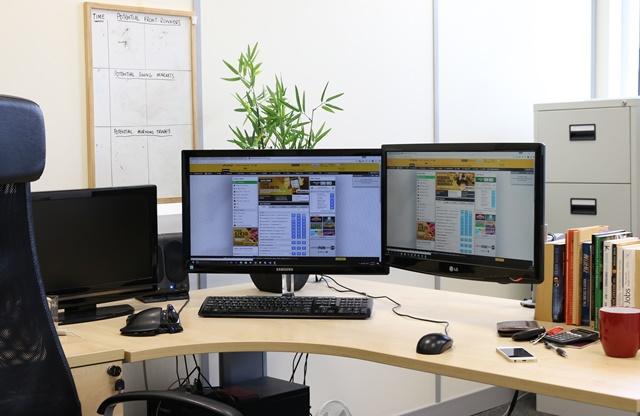 Preparing your environment with the correct structure and planning is crucial to longer term success as a Betfair trader
Have you ever considered how important your daily habits are when it comes to turning a profit? Check this out...
"Seeing your trades before they happen (good and bad) is one of the most important habits to develop. Why? Because it eliminates vulnerabilities in our method of execution."
If you were to ask me what the biggest changing factor, or realisation in my Betfair trading career has been, the answer would be simple: structure and habits.
Making a conscious effort to enforce, change and build successful habits is a great contributing factor to success. I'd argue it's even more important when it comes to betting.
This week I'm going to share with you the basic structure around my daily routine and habits as a professional trader on Betfair's Exchange.
What's the big deal?
Before I unravel my daily routine, I really want to drive this home. Daily routine has a huge impact on the overall bottom line. You could apply that to everything of course, and it'd still be true. But when it comes to betting, the only thing that matters is price.
You only need a very small margin of success to suck in some serious profits over a week, month or year. Winning in the markets is a game of inches. So if you haven't got an effective system, strategy or approach to use day in, day out, the chance of reaching the top few percent is dramatically reduced.
It's logical: daily repetition of habits exaggerates the good and bad over a longer period of time.
Now for a look at how I map out my day...
1. Preparation
There has to be an element of preparation. When I first went 'pro' on Betfair I developed some pretty bad habits. My edge was big enough to cater for it, but looking back it was foolish. I'd get up late, miss out some of the most vital planning and even trade the racing hung-over. I dread to think how much profit I wasted doing that.
Now I start my days by making sure I'm in the office at least an hour or so before the racing starts. I'll be looking at things like:
• General overview of the day ahead - where am I likely to focus attention? is there going to be above average liquidity? If so, where? Will races overlap? Have there been any early gambles?
• Previous characteristics - are there any selections that routinely behave in a certain way? Being prepared in advance means I'm often just waiting to see if a routine pattern of behaviour is about to unfold once more.
• Strengths and weaknesses - which races are likely to be more suitable to my trading style? For example; a five-runner bumper race at Dundalk will trade very differently to a 10-runner handicap at Ascot.
Not quite as exciting as you may have expected I'm sure, although when you factor in the start times - mornings are relatively flexible. I try to slip in a gym session each day, although it doesn't always happen in reality. I'm not a fan of early mornings.
Having a clear mind and reduced stress levels helps contribute to executing stage three flawlessly.
2. Visualise a plan
Seeing your trades before they happen (good and bad) is one of the most important habits to develop. Why? Because it eliminates vulnerabilities in our method of execution.
Having all the 'what ifs' laid out before we begin makes it harder to deviate from the plan and act on impulse, gambling in the process.
Bearing that in mind, what will a good trade look like? If the plan changes, how will you react?
Not being able to answer these questions before you start is the downfall of every new trader. Because they will happen, things won't go to plan and when that happens you're left in shock - because you didn't plan it. The natural default is to then resort to gambling and 'luck' which is less than ideal.
3. Execution
Crunch time. The crucial part.
If you've taken time to get set up, looked through the day's opportunities and set yourself a suitable plan for the afternoon's trading, this part should be simple. In reality, it rarely is. Mainly because human emotions kick in. The fear of losing, the greed that emerges as you start to win, or sometimes getting it right but not making the money you could have. I've written lots of articles about this in the past. Doing the right thing is always key to executing a winning trade, or limiting a losing one.
It's one of those habits that are far easier said than done. Stick to the plan, be honest with yourself (punters inherently do the complete opposite).
4. Reflection
Stages one to three may seem quite obvious. But like a horse wearing blinkers, many don't even see these last two habits that profitable traders regularly engage in.
Recording specific trades and particular situations you struggle with is the best way to improve. All that you need to know is often right in front of you, it's just a case of unravelling why certain market movements materialise. Screen recording software is useful for app users, or at the very least making notes as you progress throughout a day's trade.
Within the Your Account section on Betfair there is the option to download results into a spreadsheet, useful if you wish to compare your own betting volumes with positive and negative results. Have a look.
5. Learn and change
Try to look at it like this: Every day is a lesson. Much like all habits, it's a plus or minus exercise. There is very little in-between.
If you experienced something new in the markets that caught you by surprise but don't act and learn from it there is literally no point. Much like banging your head against a brick wall, this change and effective way of learning has to be a conscious decision.
It isn't just differences in market behaviour either. The majority of new traders downfall being themselves, how they react and behave in the heat of the moment. Learn about yourself, everyone is different and so certain styles suit different trading personalities. Some prefer to swing trade, while others find scalping much easier. To look at anything and assume you know everything is a mistake in my eyes. In addition, read all that you can, consume quality content and refine. It's an ever-lasting process of self-development as a trader.
The real mistake is to be unaware of the habits and routine in the first place.
-----------------------------
Related:
Matched Betting Video Tutorials
Scalping System: Expert Guide
Discover the latest articles
Read past articles