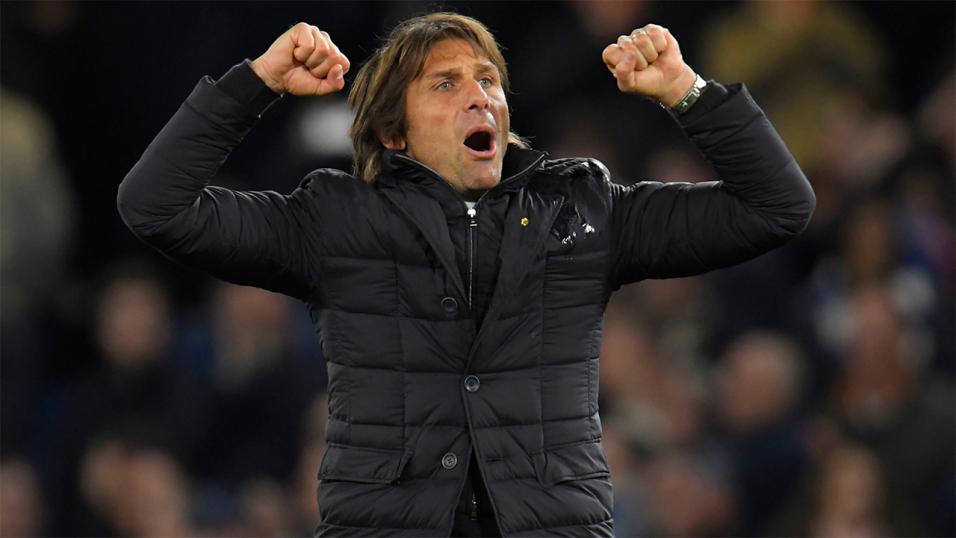 Thinking about betting on the outright markets?
Ever thought about trading longer term on the outright markets? Caan Berry breaks down the benefits...
"Outright markets generally move slower than others that we are more used to trading. Use the extra time to your advantage and take it slow. Remember, there's no rush to enter any market and you should already know your exit positions beforehand."
There are many ways to trade the market on Betfair's Exchange. Some traders prefer markets that are fast paced, and full of action. Pre-race markets would be a good example. The majority of the money piles up within the last ten minutes before the race starts. All of that money arriving in such a short space of time causes a lot of conflicting views, which makes for a great short term trading environment.
Other traders prefer a less intense approach to trading. They might prefer to make fewer trades and have more time to consider various outcomes and do their research.
Outright markets are ideal for this.
You can find them in practically every sport on the Exchange and they are full of opportunity. You just have to think a little differently to your usual approach, particularly if you have done a lot of pre-race trading.
Premier League Outright Markets
We're almost in the middle of the English Premier League and the outright winners markets is starting to get quite interesting. Now that we've had a few months of results to look over, the market should (in theory) start to more closely resemble each teams chance of success.
This is very different to the first few weeks of the outright Premier League winner market. During this stage, there is much less recent performance to consider. You may see the odd friendly match or cup game, but teams will often play very differently in the Premier League to other tournaments.
At the time of writing, there has been over £8.5m traded on the English Premier League Winner 2017/18 market. With all that money knocking around, how's best to trade it and get a slice of the pie?
If you're new to trading outright markets, you'll want to keep things simple and focus on one outcome at a time. Things can get complicated quickly if you are trading Man City, Man Utd and Chelsea all at the same time.
Trading the winner market is like a game of chess. Although you may only trade Chelsea in the market, you have to pay attention to all the other teams in the league. Another similarity to chess is that you should be thinking weeks ahead of the current games. If you're only focusing on Chelsea's performance in their next match, you are better off in the match winner market.
Let's say that for example you are backing Chelsea with the aim of trading out at some point to secure a profit. You should have a good understanding of their chance of success in their next few games, but also be aware of close competitor positions. In the case of Chelsea, Liverpool are just three points behind at this moment in time. What's your game plan if Liverpool win their next game? Will you trade out or wait until the next game? Make sure you have decided things like this before they happen.
You don't need to be an expert to know that goals are pretty important in football. Who scores the goals? Players. Keeping an eye on squad lineups, injuries and bookings is a must for trading outright winner markets profitably. If there's a team that is doing well in the league purely on the back of one striker, you better keep an eye out for any injuries he incurs.
Relegations and Goalscorers
It's not all about winning.
There's plenty of other football markets with a less glamorous outcome that attract a lot of trading activity. Relegation markets get particularly busy towards the end of the league. Trading relegation markets is much the same as the winner market but in reverse. There's also the slight difference that more than one team can be relegated, instead of their just being one winner.
If you're a fan of keeping things simple, top goalscorer markets could be right up your street. Whilst you do have to consider the rest of the team of the player you are trading, your primary focus is one individual. Be warned, with such simplicity comes danger. Players often get injured or booked unexpectedly which could land you with a hefty loss if you are backing that player. For this reason, I find it's often safer to lay players who are unlikely to keep their current performance up for much longer.
Outright Golf Markets
Although they don't pick up quite as much attention as their football counterparts, outright golf markets are classic examples of long term trading markets on Betfair Exchange. The US Open, Ryder Cup, Masters and many others all have their own winners markets.
These markets will be more volatile than football league winner markets as naturally, they are shorter tournaments. Outright winner markets in golf essentially revolve around who is going to make the cut or not. If a player doesn't make the cut, then money for that player will dry up as they are now out of the tournament.
As the field shortens, odds for the top few favourites will naturally shorten also, so long as they are playing consistently. However, things can get interesting quickly. An example of this might be if a short-priced player is half way round the course and up until this point has played very well. A string of bad shots might cause the player a lot of frustration and result in a collapse of their lead. There's been plenty of cases similar to this throughout the years where odds have flown out in minutes. Jordan Spieth at the 2016 Masters is a good example!
Key Trading Factors In Any Sport
I've spoken a lot about two of the biggest sports for outright markets but the fact remains, there are many other sports out there where this is possible.
Trading with a long term approach is much more research focused than other approaches. If there's a sport where you are most knowledgeable, it may be best to focus on that. You should have a good understanding of the key factors that contribute towards the change in perceived chance and ultimately, the market odds.
If you want to give long term trading a go on outright markets, it may be an idea to write a plan which includes:
- Factors that affect outcome of the event (injuries, goals etc).
- Which outcome you will trade (pick one team or player for now).
- At which point you will enter the market and why.
- When and why you will exit.
Outright markets generally move slower than others that we are more used to trading. Use the extra time to your advantage and take it slow. Remember, there's no rush to enter any market and you should already know your exit positions beforehand.