Trading on Betfair: Which type of trading suits you?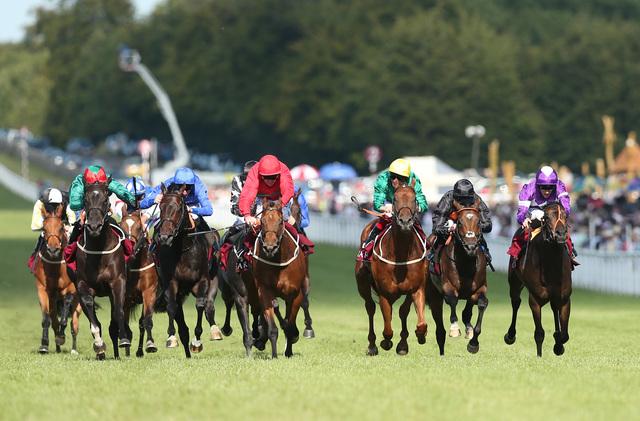 Thinking about trading the Exchange but don't know where to start? Caan Berry discusses the different approaches you can take...
"Whether you prefer a certain type of trading because it suits your personality or simply because you enjoy the sport, there's a trading style for everyone."
Although every trader takes a slightly different approach to the markets, they almost always use a variation of a theme. Some types of Betfair trading suit different personalities better than others.
For example, people who prefer a more relaxed approach and like more time to make decisions may look to make longer term trades on political markets such. The next US President market last year turned over £200m and provided plenty of great trading opportunities.
Other traders who don't mind a little chaos and prefer trading faster paced markets may prefer 'swing trading' pre-race.
Whether you prefer a certain type of trading because it suits your personality or simply because you enjoy the sport, there's a trading style for everyone.
Here are some of the most common types of Betfair trading. It's always helpful to know what other options are available but at the end of the day, only time will tell what suits you best.
Value Betting
Value betting is the simplest type of Betfair trading by a country mile. Be warned though, that doesn't mean it's the easiest!
We often talk of "value" in the markets and all it really means is that something is priced incorrectly in our favour. By backing a horse at odds of 10.09/1 when it really should be nearer 8.07/1 is value betting. Of course, this is massively open to interpretation as everyone will come to a slightly different conclusion on the "true odds".
There's no getting around the amount of research needed to calculate your own true odds and decide if there is any value available. Whilst placing one single bet seems simple, most of your time will be spent with your head in a spreadsheet or browsing through irrelevant stats.
The very fact that this is straight betting and not trading brings some risks. Although many value bettors are profitable in the long run, there are some big bumps along the way. It's quite common to let value bets run instead of trading out for a small loss or profit. At times you will win big but you'll have to keep your head up during any down-spells that will happen.
If you love spreadsheets, research and analytics then value betting may be worth looking into.
Scalping
Scalping involves making lots of small trades to make a profit. It is best used in markets that are fairly stable. If a market becomes too volatile, you may end up with a big loss as stake sizes are typically larger than when swing trading.
Over 2.5 Goals markets in football are a good starting place to try out scalping. Before the match, there should be quite a lot of money available but the odds will generally stay the same. Supply and demand issues will cause small fluctuations in price and it is those fluctuations that you can profit from by scalping that range.
In markets with a lot of money floating around, it may take a while to get your bet matched. This can be frustrating but the benefit is that it's less likely that the odds will fly away from you and cause a big loss. If your initial order is matched and the market doesn't move back to your hedge bet, you can close out for scratch or a small loss.
Scratching or making a small loss is all part of the game with scalping. So long as you make more profitable trades than losing ones, you'll be up in the long run.
Scalping different types of markets can be wildly different experiences. For example, scalping a pre-race horse race at a low quality course will generally make a much faster paced market. You'll have to keep your finger on the trigger to jump in at the right time or get out when things get rough.
Laying The Draw
Laying the draw is a strategy that's typically used in football. There are hundreds of variations of laying the draw but the basic principle remains the same.
Place a lay bet on the draw result of a football match whilst the game is a draw. By doing this, you are essentially betting that the game will not be a draw as you predict a scoreline such as 1-0, 2-1, 2-0 etc. Once a goal is scored and you are left in a profitable position, you can cash out for a guaranteed profit whatever the result.
Whether you win or lose with this style of trading is all down to two things. Match selection and reviewing your results.
After you've recorded a few hundred trades (ideally more!), you should get to see what football leagues are working out best for you. You may also notice that playing your initial bet at a certain time makes a big difference to your overall profit.
By keeping solid records and reviewing them periodically, you should be able to focus on the leagues and finer details of the strategy that suit you best.
Swing Trading
Swing trading is practically the opposite of scalping. Where scalping performs best in stable markets, swing trading works to take advantage of volatile markets.
The biggest problem with swing trading is the person making the trades. Once your initial order is filled, you can be in for an emotional roller-coaster. The market does what it wants and you will be tempted to cash out early to cut losses or take a small profit.
The trick is to make a plan and stick to it. Before you enter the market, think about what things you need to see before you enter. For example, will you only enter when the favourite is coming in and the second favourite is going out?
Before you exit the trade for a profit or a loss, have certain requirements been met that you have planned beforehand? For example, has volume dropped dramatically or have the odds gone in a direction you did not expect?
With swing trading is not necessarily placing the trade, but knowing what you are going to do before you make it.
If you have the right mental attitude, swing trading can bring huge rewards.
Related Links:

Betfair Scalping System: Pro Trader Caan Berry Explains...
Swing Trading: Looking for a big move
This author is also the founder and creator of the Profit Rush video courses. If you're interested in making money check them out!