Trading on Betfair: The importance of volume matched on the Exchange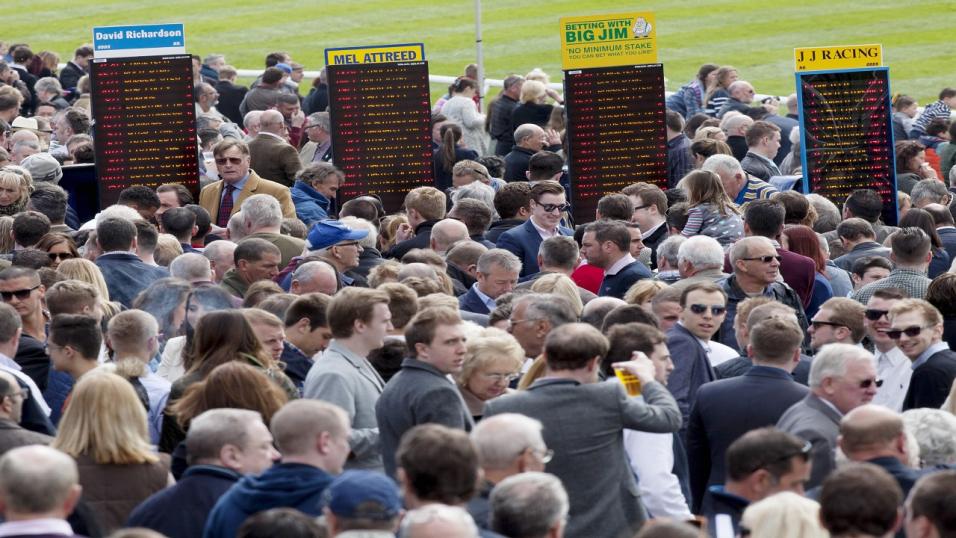 Volume matched is a good indicator of how volatile a market will be
Matched volume is one of the most important factors to consider when trading a market. Caan Berry has the lowdown...
"Volume is arguably the most important figure in any market..."
We're now right in the depth of winter racing, with key National Hunt meetings such as The Cheltenham Open just around the corner. But while markets and trading strategies do change throughout the seasons, certain factors stay just as important all year round.
One of those factors that almost all professional traders pay close attention to is the amount of volume matched in a market and on each selection. This is a key indicator as to how popular the market is and how much money has been traded so far.
This figure will naturally vary depending on the quality of racing. For example, evening racing at Kempton is usually going to have much less volume matched than a Saturday afternoon at Cheltenham.
For the purpose of demonstration, I'll mostly talk in the context of horse racing markets. However, volume matched is just as important in any other sport or market type. The most profitable Betfair trading relies on the numbers.
What is volume matched?
Volume matched is one of the most simple figures to understand in trading. There are no fancy calculations involved here!
It is simply the amount of money that has been matched on the Exchange in any particular market. You'll see it on the top-right hand side of a market page on the Exchange website.
If you're using third-party software to trade on the Exchange, you can usually find it just above the trading ladders. If you can't see it immediately, take a look at the manual for your software of choice and you should be able to bring it into view quite easily.
When a market has just been opened there will naturally be £0 matched. This is just because nobody has had a chance to place any bets yet.
If I place a £10 back bet at odds of 2.01/1, it will enter the market unmatched. If the price is right, another market participant may choose to match by bet with a £10 lay bet.
Now, both of our bets have been matched. This now means the total volume matched in the market is £20.
Your average UK horse race will have around £500,000 matched. Some more popular races can reach millions. On the other hand, you may see under £100,000 matched on some smaller races, especially in Australia or Ireland.
On the other end of the scale and a record for Betfair Exchange, the US Presidential Market which resulted in Trump settling in to the White House totalled just under £200m.
Why does it matter?
Volume is arguably the most important figure in any market. It shows how much activity there has already been in any market which is incredibly helpful to know when trading.
Traded volume can often correlate with the volatility of a market. For example...
If a horse race has £50 matched, you can be quite sure that the market is going to be very volatile. This is largely due to the fact that the prices haven't yet been tested. If you compare this with a market that has £500,000 matched, the prices will (more often than not) be much more stable. This is because the market has tested certain price points and as long as nothing changes (horse gets loose, starts to limp etc), the prices are more likely to float around a similar point.
Of course, this is a big generalisation as every market has it's own personality and differs in some way to the last.
You can also make a fair assumption that in a market with little traded volume, you are less likely to get matched than in a market with lots of traded volume.
Easier to read
Markets are generally easier to read when there has been a lot of money matched, unfortunately they're often the most efficient as well. This is also true for markets that have a lot of money available, although the two usually go hand in hand.
With a lot of money matched, you'll easily be able to read where the most price activity has been centered around. Although past price action is never a clear indicator of future movements, it can help you understand the market a little better.
For example, if you can see a lot of money has been matched at and above 8.007/1 but not below, it's clear that there is a lot of support at that level.
In markets where little to no volume has been matched, it would be very difficult, if not impossible to view in the same way.
It may help to think of it a bit like a survey. The market is asking "what price do you want to pay for this horse". If thousands of people have responded, you'll have a better idea of the price but if only two have responded, it may be unclear. One answer may be "odds of 2.001/1" while the other may be "odds of 8.007/1".
Using volume matched to your advantage
Whilst volume matched is important, it becomes very powerful when used alongside other factors.
When you pair the increase in volume with movement in price, you can see momentum building in the market. For example, if the price of a horse starts to come in from 3.02/1 to 2.56/4 and the traded volume keeps increasing, it shows momentum in the price movement.
Momentum essentially means that moves are strong and may continue further. This is partly because everyone is worried about missing out and starts piling their money on it as they see the price fall so quickly.
Volume matched can also come in very handy when you consider the time before the off.
If a market has just opened and there's only £100 matched, that's not of much concern as there still may be a day or so before the race begins. However if the total volume matched is below £1000 and there's only a few minutes left, there's clearly not much interested in that horse.
In general, you should see the total volume matched increase as the event draws nearer.

Discover the latest articles
Read past articles