The benefits of using Vendor Apps with the Betfair Exchange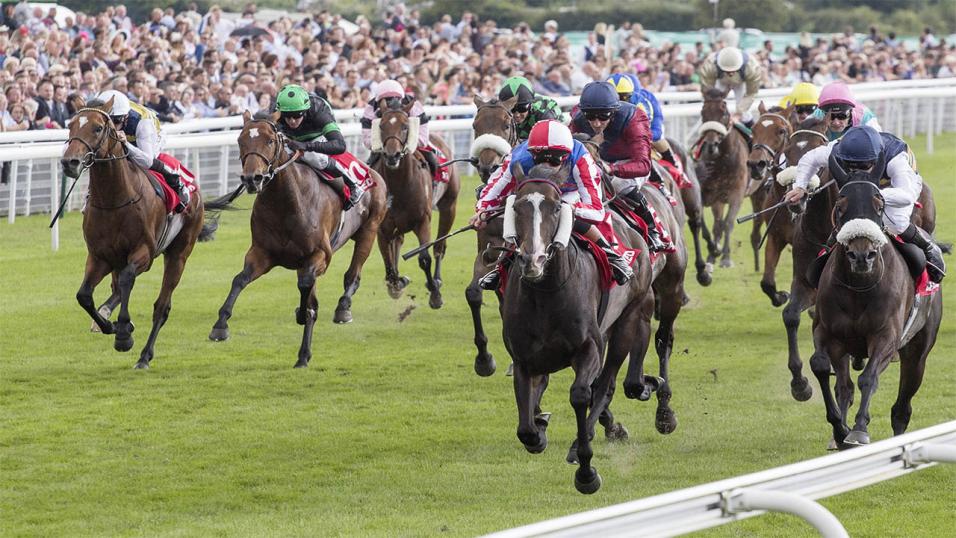 Vendor Apps assist thousands of users to get an edge on Betfair every day
Caan Berry breaks down how he utlises Vendor Apps to enhance his experience of the Betfair Exchange...
"For pre-race trading, it would be very difficult for me to keep the same level of performance without trading software"
The Betfair Exchange is one of the most widely used sports exchanges for a reason. Not only does it offer heaps more liquidity than others, but it's open API means that third party software developers can build tools for sports trading.
Vendor apps can make a huge difference to your trading. Some apps may make certain processes that little bit easier, whilst some are essential to perform things such as automated trading. In this article, I'll cover some of the different uses and benefits of vendor apps.
There are more uses for them than you might think:
Vendor Trading Apps
In essence, vendor apps are designed to assist with using the Betfair Exchange. Some may help provide data for you to base your trading decisions, whilst others may actually place the trade for you.
They come in all shapes, sizes and uses. Taking a look at the Betfair App directory, you can see that there are a large number of public apps available.
The most commonly used variety of vendor apps are the many different trading software's such as Geeks Toy, Bet Trader and Gruss to name a few. These are pieces of software that make trading on the exchange much more efficient. Almost all of these pieces of software allow for features such as:
- One-click betting
- Ladder Interfaces
- Betting options such as "tick offset"
Whilst it's certainly possible to trade for profit using the Betfair Exchange website alone, certain trading styles that are speed-intensive require the use of one-click betting among other features.
For pre-race trading, it would be very difficult for me to keep the same level of performance without trading software. The ladder interface that I use to trade on in Geeks Toy allows me to see much more detail about the market I'm trading. Without access to this, it can feel as if you are trading blind.
Some trading apps allow for automated trading. Although it sounds easy and "hands free", automated trading requires a lot of trial and error to get right. Because of the speed that software can trade, it is often used in situations where trading opportunities may last a fraction of a second. Although the profit margin may be small, the idea is that these miniature trades are carried out a number of times throughout the day to build up consistent profits.
Of course, it would be impossible to carry out and automated trading without software of some form.
A common trend that gets mentioned a lot in various trading forums are mobile trading apps. There are a number of these around and although they may serve some purpose, they're generally not as flexible as their desktop counterparts. You might find them handy as a backup though, should anything go wrong with your main setup.
Other Varieties Of Betfair Exchange Vendor Apps
One of the more recent additions to the Betfair Exchange vendor apps list are those that assist with arbitrage or matched betting.
It's certainly possible to make some money through matched betting and arbitrage without any software, but having the right tools can make a big difference. Some websites now offer integration with Betfair Exchange to make it easier to lay off qualifying and free bets from bookmakers.
A lot of the time with arbitrage especially, profitable opportunities only exist for a few minutes at most. Bookmakers are quick to update their prices and exchange odds will eventually move, making the opportunity for profit void. Using tools such as these will help you grab the value odds before they're gone, helping you to avoid missing out on the best opportunities.
Another big use for vendor apps is to assist with data. There are millions of transactions made on Betfair Exchange every day. Huge amounts of data are recorded to track price movements, volume and even tennis scores.
There are a growing number of apps that specialise in recording, storing and displaying data that can be helpful when using the exchange. Many of these are paid services as the cost to record and store the data initially can be quite expensive.
On The Course - How The Bookies Use Betfair
If you head down to any racetrack in the UK nowadays you'll still see plenty of trackside bookies.
Just like the old days, they still take cash and will still shout out odds similar to a greengrocer at the local market. The major difference now is the addition of a laptop by their stand.
Have a nosey at one of their laptops and you'll no doubt spot Betfair Exchange open in some way or another. Some may use the website but a large proportion of them will be using software to help deal with their exposure.
Trackside bookmakers want to take as many bets as they can get their hands on, right down to the last second before the off. Because of this, they need quick access to the Exchange to lay bets off and guarantee a tidy profit margin. Using custom software to access the Exchange allows them to take more money and minimise their risk in less time.
Getting Carried Away
Don't get me wrong, tech is great and I'd feel lost without it.
Unfortunately, I see too many people falling into the trap of thinking it fixes everything. In trading, this is definitely not the case.
New traders can spend weeks, months or years trying to decide which trading software is best for them. Really, it doesn't make much difference. You should put the trading first and worry about which software suits your style later.
No piece of software will make you a profitable trader. Only experience and dedication can produce that.
Discover the latest articles
Read past articles