The Betfair Debate: Will Andy Murray win a Grand Slam in 2011?

/ Maxliu / 24 January 2011 / Leave a Comment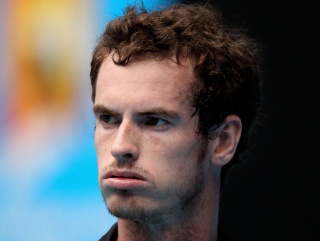 Murray - looking strangely like both members of Flight of the Concordes at once
It's a long time since a British player won a Grand Slam (yawn) but Andy Murray is the brightest hope we've had for many years. Punting pugilists Max Liu and Joe Dyer do battle over the Scot's chances in 2011.
Yes
As if constant reminders of the long wait for a British Grand Slam winner weren't putting ample pressure on Andy Murray, Betfair now runs a Murray GS Event Win market.
With the new season stretching ahead with all the promise of a blank page (alas, not my own) it's time to consider a bet on said market. I say back Yes at [2.56]. Think about it: he's ranked fifth in the world and there are four Grand Slams. Obviously that means there are only enough Grand Slams for the players ranked above him to win but if Andy can edge out one of Rafael Nadal, Roger Federer, Novak Djokovic or Robin Soderling at Melbourne, Roland Garros, Wimbledon or Flushing Meadows then he will have his Slam.
Amateur sports psychologists know that when you're playing tennis you're playing against yourself rather than your opponent and Andy's most formidable challenge may well be pressure. After all, Nadal has dodgy knees, Federer is an ageing cry baby, Djokovic is erratic and Soderling is no good. The markets agree with me, at least on the last two, which is why Andy is third favourite to win the Australian Open.
He reached the final last year, his second after the 2009 US Open, and I believe he's on the brink. Sport is full of surprises - that's why we bet: belief in surprises, faith in the long shot, the will to defy churning inevitability, a mini version of beating death.
There's something death defying about Murray (there was something deathly about Henman). It's that defend from deep style and channeled angst as well as his ability to rise up when he's been written off by my B.B colleagues. Ralph Ellis is a great one for dismissing Muzza, reporting disconcerting noise coming from the Scot's camp, recommending him as a lay for some Masters event in the middle of America. And then, a week later, as if driven by some Ellis-baiting demon, Andy has turned around his form and is hoisting a trophy.
Really, I know nothing, as you may have gathered. I leave actually knowing about tennis to men like Ralph, Sean Calvert and Ben Caudell. I just like it. A lot. And I like Murray. A lot. Major man crush sort of thing. As Jack Houghton once said when recommending a cricket wager: "I have no idea what I'm talking about." It was the most sincere statement anyone had ever written on the internet but this should surpass it: Come on Andy!
No
After witnessing year after year of total embarrassing failure in British tennis, it ain't half nice to have a world class player in our ranks for once.
For the first time in a long time people are suggesting that, in Andy Murray, we have someone who could just scale the peaks of the men's game and finally do what was last achieved by a male Briton in 1936 – win a Grand Slam (the last man to do so being Fred Perry, of course).
But for all the skill, tenacity and desire Murray boasts, I refuse to get carried away and can confidently say the plucky young Brit will not win a Grand Slam in 2011 – not when that man Rafal Nadal is still around and uninjured.
Not to mention that other fella, Roger Federer, of course.
Because, while the Swiss man's crown may have slipped a little in recent years, he still retains the touch of a genius and is armed with a bewildering range of outrageous shots. In fact he is far and away the best world no.2 ever.
But then, of course, we have Rafa. After wins at the French Open, Wimbledon and the US Open in 2010 the Majorcan is hot on the heels of Fed's record number of 16 Grand Slams.
That 2010 record was one of pure, unadulterated dominance. And the history of tennis tells us that when one man dominates, the rest might as well just settle for the runners-up prizes.

Between 2004 and 2007 Federer had Wimbledon, the Australian and US Opens pretty much locked up, only failing at the French Open, which is the most idiosyncratic of the four and in any case belonged to the undisputed king of clay, Nadal.
The Swiss continued to win Grand Slams over the next two years, largely sharing the big prizes with Nadal, but it's the Spaniard's time now and at just 25 years of age he is set fair for a period of utter dominance.
So, while there is a chance that Murray can match the achievements of Novak Djokovic at the 2008 Australian Open or Juan Martin del Potro a year later at Flushing Meadows, it'd be a rare pin prick in Nadal's era.
He could do it – and I'd be genuinely happy if he did – but these are the Rafa years and I'll be backing the Spaniard for Grand Slam glory every time.